Unlocking Success in the Insurance Industry: Mastering the Winning Formula
In the dynamic and highly competitive insurance industry, salespeople face enormous pressure to keep up with the ever-changing demands and trends of buyers. They need to be equipped with the right mindset, skillset, and action set to differentiate themselves and gain the trust of their customers.
Leaders, on the other hand, must create a culture that drives results by providing the necessary resources and support to their sales teams. Building trust has become more important than ever, and leaders need to instill it in their teams to succeed in today's economy.
By adopting a customer-centric approach and prioritizing continuous learning and development, sales reps and leaders can effectively navigate the insurance industry and achieve success.
Energize Your Sales Performance With Our Proven Methodology
Our sales process produces long-term results that will impact your entire organization. Here are just a few of the benefits you can expect when working with our team:
Confident salespeople who close more deals and build stronger relationships with clients.

Shortened sales cycles that allow you to generate revenue more quickly and efficiently.

Elevated client retention fostering loyalty and encouraging repeat business.



Don't settle for average sales performance – let us help you become the hero of your sales story.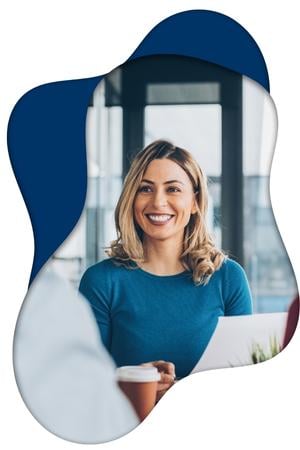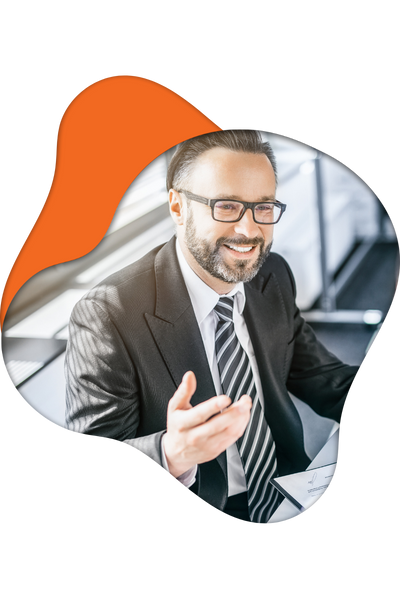 Empower Your Leadership Team to Create a High-Performance Culture
As a leader, you want to ensure that your organization always performs at its best. This means investing in your own skills to inspire and motivate your team. You can create a positive culture where everyone can thrive by strengthening your emotional intelligence, communication, and influence. Here are some ways to do this:
Build confidence and a leadership mindset that is agile and responsive to change.
Take ownership of your role as a listener and speaker, practicing empathy and building trust.
Develop communication strategies that uplift your team and drive success.
Learn how to influence, mentor, and motivate high-performing teams with integrity and leadership finesse.


Don't settle for average sales performance – let us help you become the hero of your sales story.
The XINNIX Difference for Insurance
The insurance industry is one that constantly faces challenges in finding and keeping talent. With the ever-changing landscape of the industry, salespeople must be equipped with the right processes to make an impact on the bottom line. It is essential to empower leaders to create an environment that promotes consistency in these processes, which in turn has a direct impact on revenue metrics. That's where we come in. With over 20 years of experience in sales and leadership development, we're uniquely positioned to help you achieve success. Our expertise lies in providing tailored sales and leadership development programs that give businesses the tools and strategies they need to excel. We know that your success is our success, and we are committed to working with you every step of the way to find and keep top talent and drive business growth.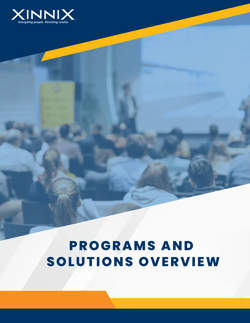 Elevate your performance with training that gets results
We believe that performance excellence drives results. Our proven methodology within THE XINNIX SYSTEM™ of Training, Accountability, and Coaching combines key components into an extraordinary learning experience. Grab your copy of the XINNIX Programs & Solutions Overview to see all the different ways we can help you create a high-performance culture.
Featured Resources — Just For You!
Building trust goes beyond the mere act of selling a commodity.
Your brand is so much more than the products and services you deliver. When your salespeople and leaders visualize the value behind what you provide, they start to feel motivated and fulfilled in their careers and work smarter than ever.
Would you be ready to learn more about our Performance Training programs for insurance? Fill out our form to request a call with a consultant today!
Ready to Learn More?
Let us know how to reach you and our experts will be in touch.
What People Are Saying...
The XINNIX Sales Performance Program has been very successful and repeatable for our sales team across South, Central and North America. We have sales professionals who have a long average tenure with our company and who support and grow very large customers. These are sales professionals who typically have very strong sales skills to begin with, and while they want additional sales training, they are very clear about their time being spent wisely.

S. Smart

Business Enablement

...XINNIX has been a phenomenal partner of ours with undeniable benefits for training and recruiting.

C. Sorensen

SVP/Director

Our managers were thrilled with the information they received and are excited about growing... Thanks for making it fun, comprehensive and interactive.

G. Royal

Senior Vice President

Love this company! Got my start with education from XINNIX and the one and only Casey herself! Pay attention. This company has wisdom to share!

A. Mears-Cohen

Financing Advisor

XINNIX training has been a journey of discovery for me. It helped me structure my business plan and encouraged us all to get comfortable with being uncomfortable.

K. Browne

Mortgage Loan Consultant