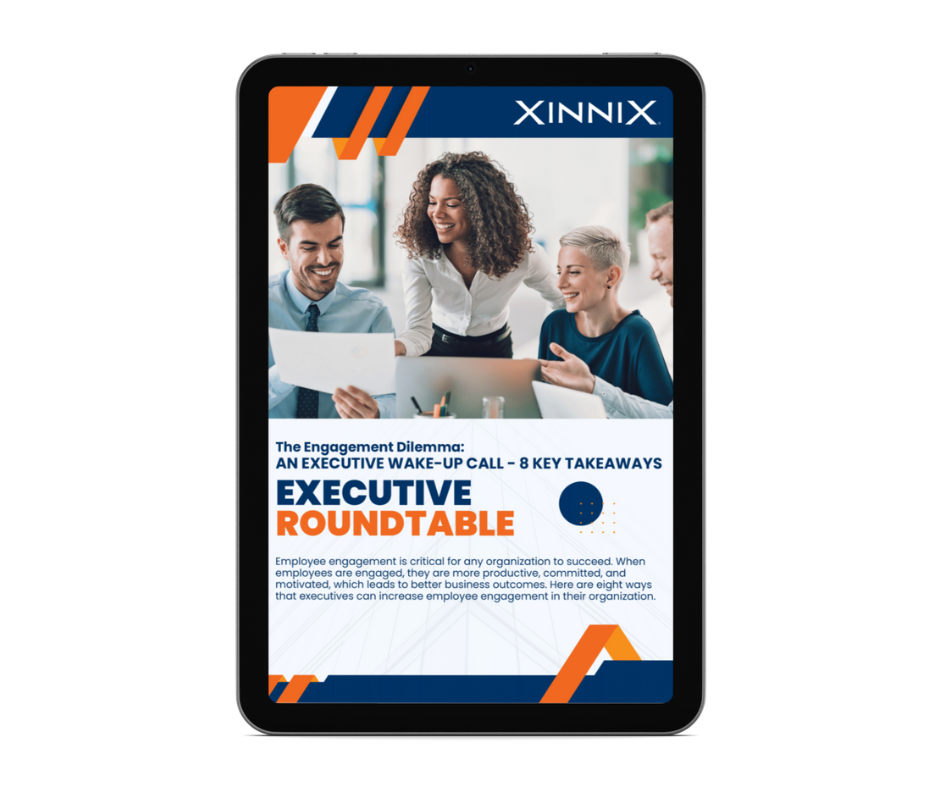 8 Key Takeaways The Engagement Dilemma: An Executive Wake Up Call
When we are putting people into the workforce, one of the biggest challenges we often face is employee engagement. Not only is it challenging, it's incredibly important. Engagement is about occupying, attracting or involving someone's interest. It's about getting them to lean in and participate to become more involved. At XINNIX, it is our mission to truly change the future of our industry. We want to help leaders consider the possibilities for their own organizations so we brought together some of the industry's very best executive leaders to share what they have done to shift the production curve and increase engagement. In this e-book we have summarized the eight key takeaways from our executive roundtable webinar, The Engagement Dilemma: An Executive Wake Up Call. We hope you find value with what these industry leaders shared. Enter your information to get the eBook today!
Let's Connect!
With a focus on experiential learning, The XINNIX System™ equips your sales, leadership and operations teams with the modern performance skills they need to transform their lives — and the trajectory of your business success. Our unique methodology has a 20-year proven track record of success.
Discover the XINNIX Difference and reach out to chat with a National Sales Executive today.
Ready to Learn More?
Let us know how to reach you and our experts will be in touch.