The Ultimate Sales Process
Many companies have a set sales process they adopted many years ago. While there is no doubt that certain principles work and stand the test of time, the sales profession is ever-changing and evolving. Top sales professionals are ever adapting and developing their sales strategies to stay current. XINNIX Sales Performance programs are designed with this in mind. Helping teams shift their thinking and reimagine their "doing business." We challenge sales professionals to ask the right questions, think ahead during the sales process, and develop strategies that connect with customers and close more deals.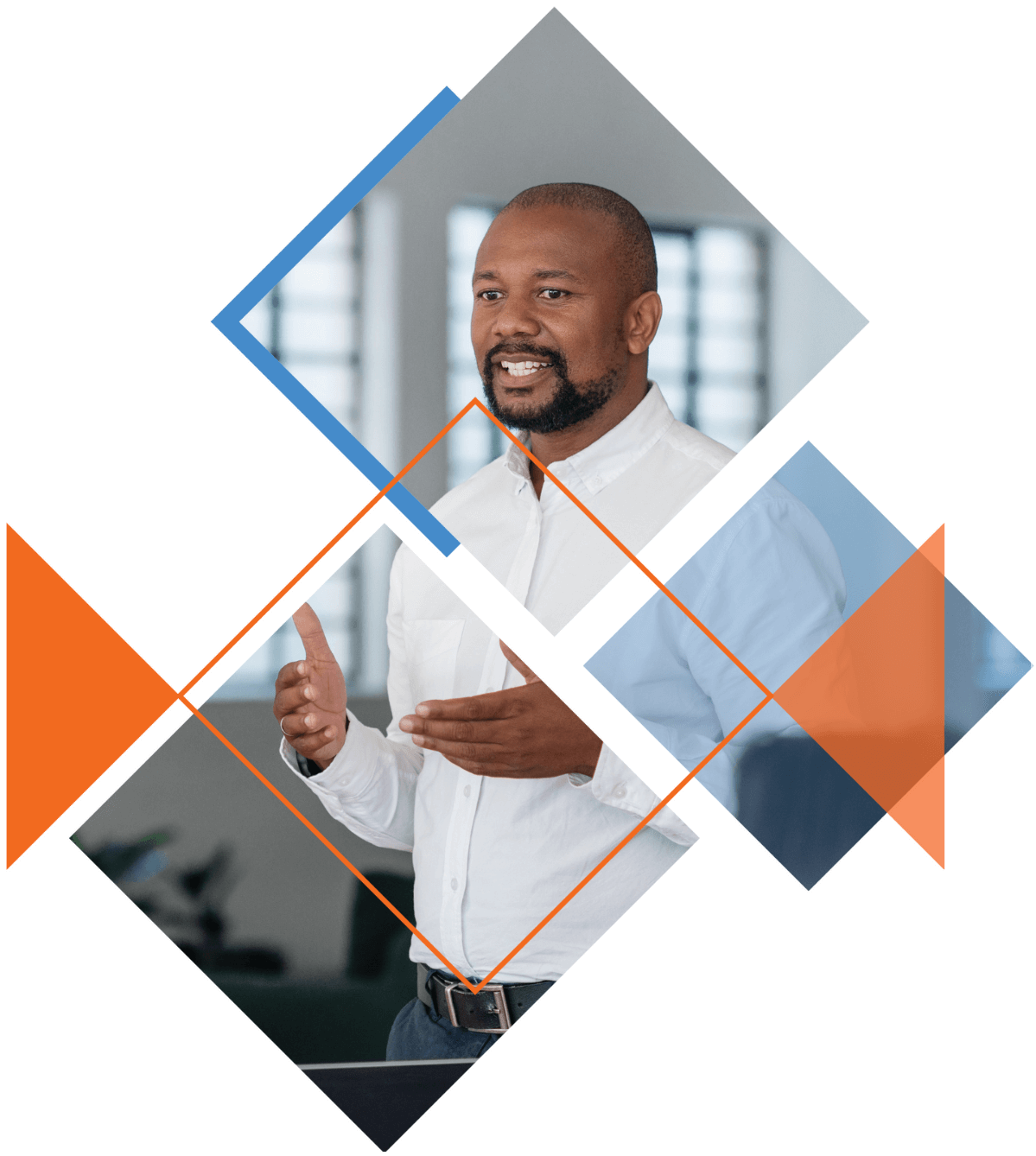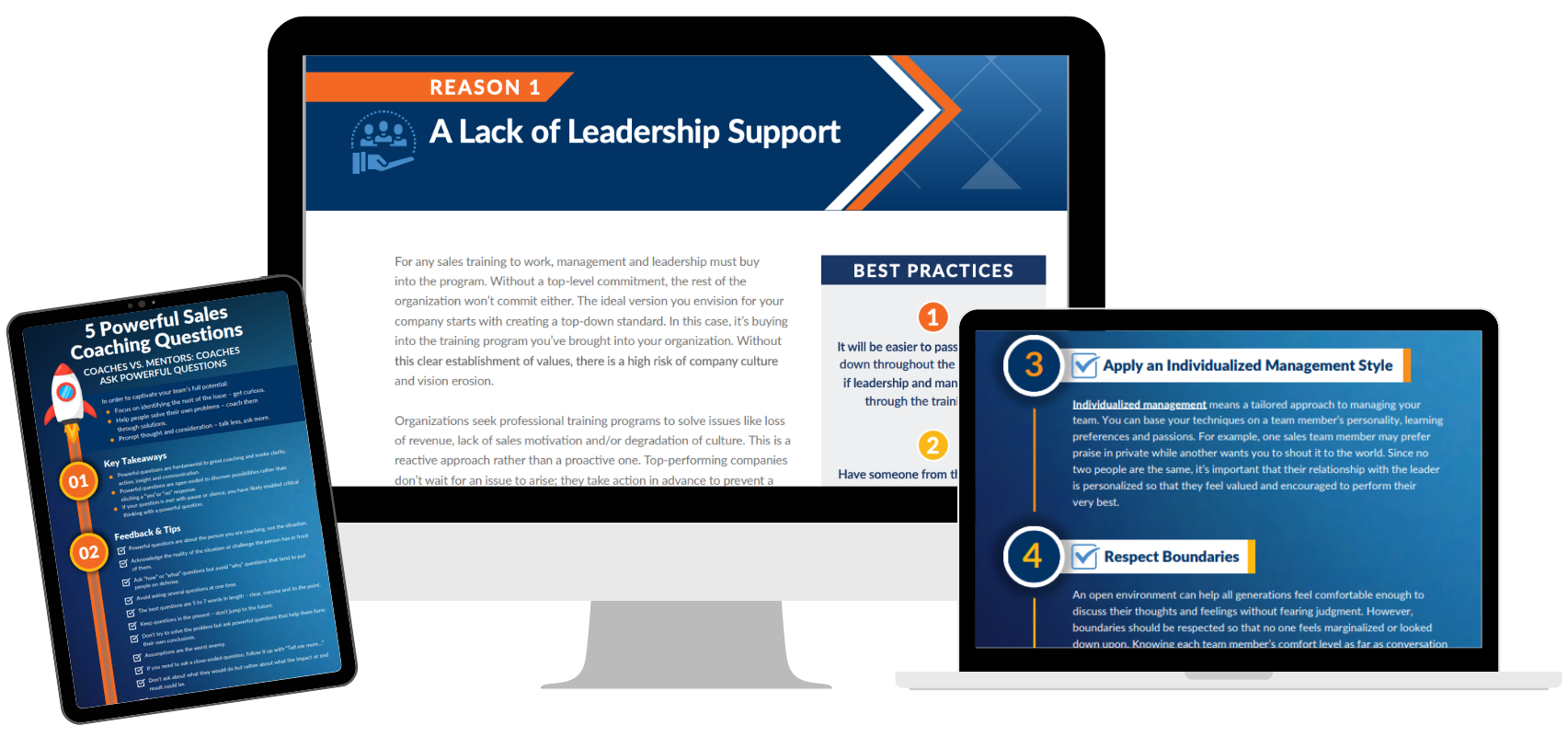 The Ultimate Sales Coaching Toolkit
Sales coaching can transform your team by equipping them with the necessary techniques and tools to succeed, promote collaboration across teams and significantly increase learning retention of new skills and behaviors. We recognized how vital it is to have the right coaching, which is why we've crafted a Sales Coaching Toolkit that's designed to help take your team to the next level.
The Impact of Sales Training Excellence
Investing with XINNIX in sales performance training has been shown to increase new prospecting leads by 108% in the first month and an increase of 88% in newly acquired prospects per month.
Sales professionals have seen a 54% increase in qualified presentations per month post XINNIX sales training.
Following XINNIX sales training, students experienced an increase in weekly meetings by 388%.
Sales professionals have increased quality client referral sources by 87% leveraging XINNIX sales training.

The XINNIX® Difference
XINNIX Sales Performance Programs elevate performance for every level of sales professional with transformational change that ultimately impacts the organization's metrics for success. So whether your salespeople are jumpstarting their role in your organization or they are a seasoned member of your team, when you're looking to increase momentum, renew team focus, elevate team mindset and streamline your sales process, XINNIX Sales Performance Programs deliver.
A Different Kind of Sales Performance Training
All sales professionals — from new to experienced — can benefit from our 20-year proven XINNIX System™ of Training, Accountability and Coaching. Interested in learning more about our world-class sales performance training programs? Request a call with a National Sales Executive today.
Ready to Learn More?
Let us know how to reach you and our experts will be in touch.
What People Are Saying...
The XINNIX Sales Performance Program has been very successful and repeatable for our sales team across South, Central and North America. We have sales professionals who have a long average tenure with our company and who support and grow very large customers. These are sales professionals who typically have very strong sales skills to begin with, and while they want additional sales training, they are very clear about their time being spent wisely.

S. Smart

Business Enablement

...XINNIX has been a phenomenal partner of ours with undeniable benefits for training and recruiting.

C. Sorensen

SVP/Director

Our managers were thrilled with the information they received and are excited about growing... Thanks for making it fun, comprehensive and interactive.

G. Royal

Senior Vice President

Love this company! Got my start with education from XINNIX and the one and only Casey herself! Pay attention. This company has wisdom to share!

A. Mears-Cohen

Financing Advisor

XINNIX training has been a journey of discovery for me. It helped me structure my business plan and encouraged us all to get comfortable with being uncomfortable.

K. Browne

Mortgage Loan Consultant