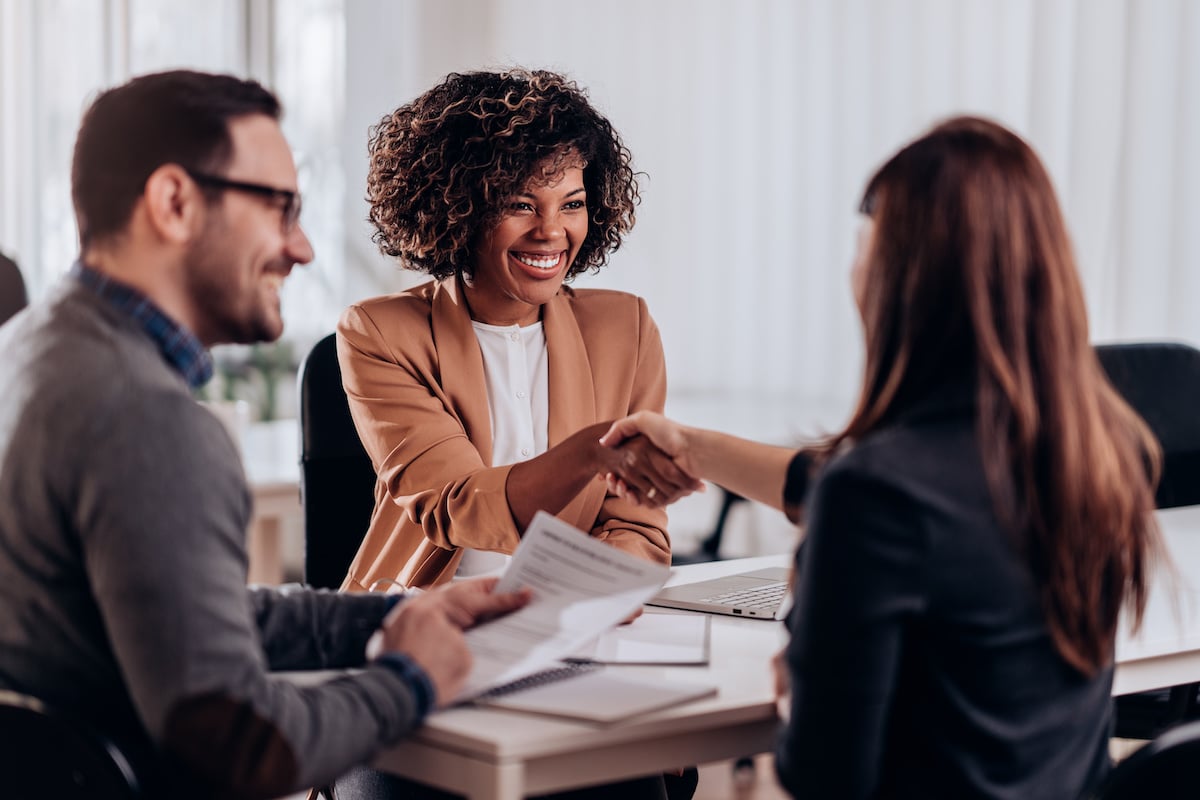 Laying a Foundation for Success in Selling
Selling is one of the most difficult yet most rewarding careers a person can hold. Salespeople are always under immense pressure to perform. It's interesting to see how few resources are invested in training a sales force and laying a solid foundation for success. Many salespeople are given a quick "ride-along" experience for a week or so before being cut loose to fend for themselves.

What other profession trains their people this way? Doctors, attorneys, teachers and pilots all go through rigorous schooling and training before being expected to stand on their own. Having a successful sales team starts with investing in the right tools, training and resources. Not only does this increase your bottom line, but it also reduces costly turnover.
There is a misconception that successful selling techniques come naturally to the right people or that success in selling is based on a certain personality type or a person's likability. This is completely untrue. Like every other profession, there are skills, knowledge and disciplines that must be learned in order to pave the way for success in sales.

For more than 20 years, we've been using our proven system to help sales professionals to elevate production and build credibility in any market while also helping leaders develop trust with their teams, reducing costly turnover. Our Training, Accountability and Coaching programs can help businesses such as yours to achieve the desired results.
Performance Training for All Industries
XINNIX is uniquely positioned to help sales professionals, managers and leaders at all levels of your organization by empowering them with the skills, mindset and activities necessary for attracting and retaining motivated and trusted advisors. Explore our corporate training programs below and learn about our unique learning experience.
Featured Resources — Just For You!
Sales and Leadership Development That Drives Performance
Salespeople are the faces of the organizations they serve. They are the ones on the front lines networking and building relationships with potential customers. Make sure that your sales team is equipped with the skills and disciplines needed to be successful in sales.

When you invest in your team, they feel valued, are more productive and less likely to leave your organization for another who WILL invest in their success. It's time to show your salespeople you are serious about their success by securing the training they need to elevate production.

Ready to learn more about our Performance Development Training programs for sales and leaders? Fill out our form to request a call with a consultant today!
Ready to Learn More?
Let us know how to reach you and our experts will be in touch.
What People Are Saying...
The XINNIX Sales Performance Program has been very successful and repeatable for our sales team across South, Central and North America. We have sales professionals who have a long average tenure with our company and who support and grow very large customers. These are sales professionals who typically have very strong sales skills to begin with, and while they want additional sales training, they are very clear about their time being spent wisely.

S. Smart

Business Enablement

...XINNIX has been a phenomenal partner of ours with undeniable benefits for training and recruiting.

C. Sorensen

SVP/Director

Our managers were thrilled with the information they received and are excited about growing... Thanks for making it fun, comprehensive and interactive.

G. Royal

Senior Vice President

Love this company! Got my start with education from XINNIX and the one and only Casey herself! Pay attention. This company has wisdom to share!

A. Mears-Cohen

Financing Advisor

XINNIX training has been a journey of discovery for me. It helped me structure my business plan and encouraged us all to get comfortable with being uncomfortable.

K. Browne

Mortgage Loan Consultant