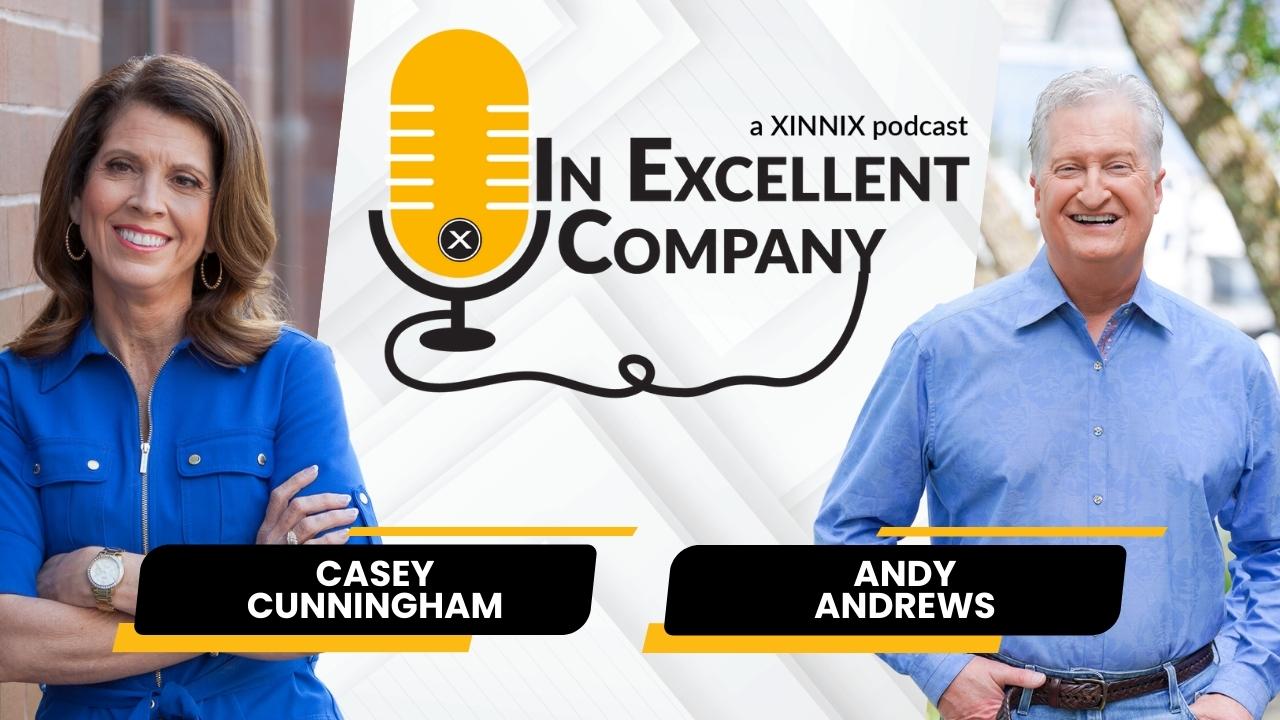 Why Perspective Matters: A Candid Conversation with Andy Andrews | IEC
In this episode, Casey Cunningham sits down with the one and only Andy Andrews, a celebrated author, speaker, and master storyteller whose wisdom has touched the lives of millions. Andy has over 26 books to his name, including the best seller "The Traveler's Gift." He's an award-winning comedian-turned-inspirational guru who motivates through knowledge.
Andy shares invaluable insights on navigating uncertain times, the power of forgiveness, and how to surround yourself with the right people who can propel your personal and professional growth.
Discover the truth about perspective and why being a "glass half full" person can open doors to opportunities you never thought possible.
From parenting advice to creating genuine connections, Casey and Andy's conversation is a masterclass in life's most essential lessons. Take advantage of this chance to be in excellent company and gain practical tools for living a richer, more fulfilling life.
Let's Connect!
With a focus on experiential learning, The XINNIX System™ equips your sales, leadership and operations teams with the modern performance skills they need to transform their lives — and the trajectory of your business success. Our unique methodology has a 20-year proven track record of success.
Discover the XINNIX Difference and reach out to chat with a National Sales Executive today.
Ready to Learn More?
Let us know how to reach you and our experts will be in touch.