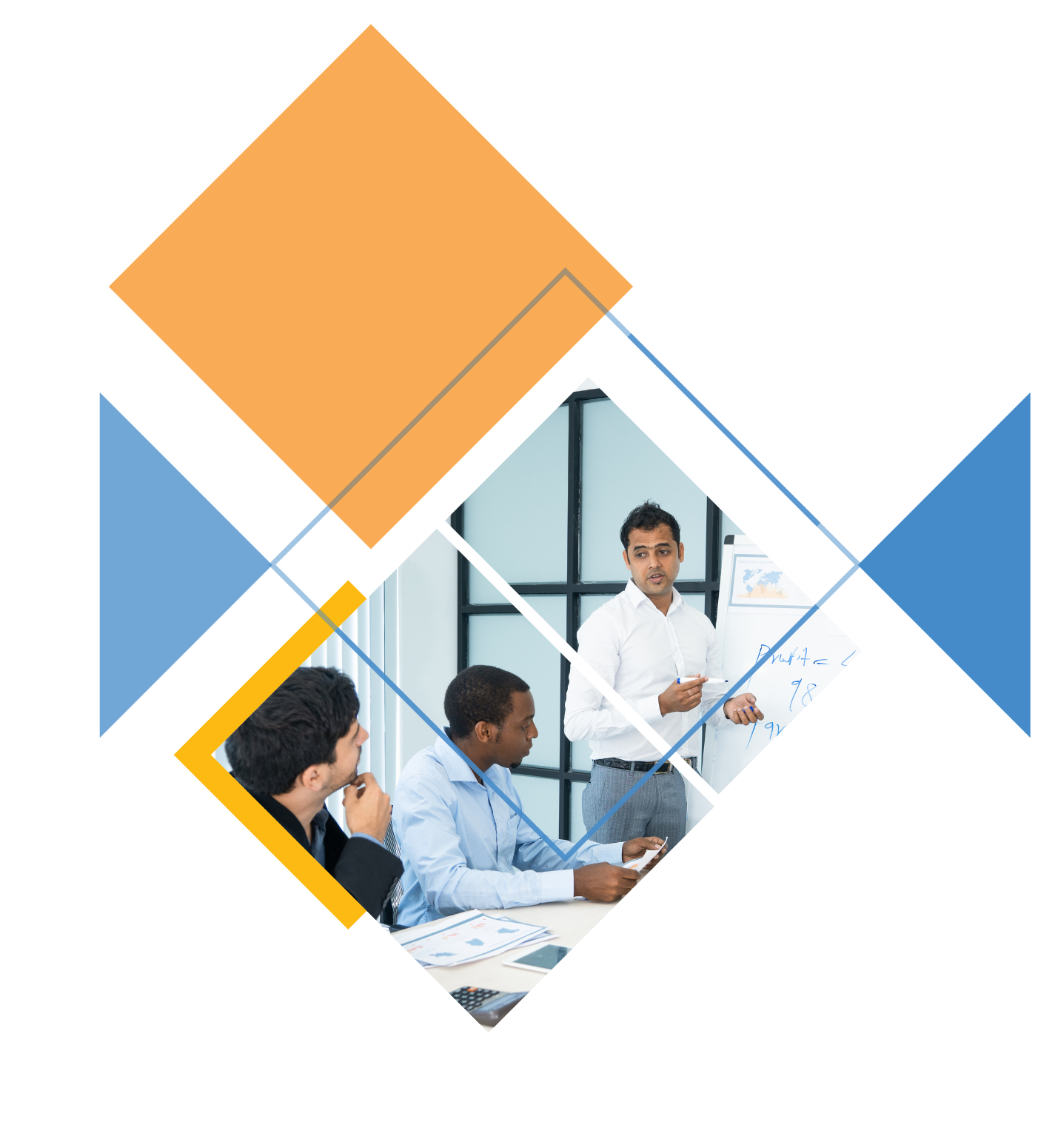 The top sales leaders in the world understand that organizational success only goes as far as their team takes them. That's why they add the best sales training programs to their operations and empower their team with cutting-edge sales coaching, techniques, and practices.
However, choosing the right sales training program for your needs is a challenging process and should not be rushed. Doing so can cause you to miss out on finding a sales trainer with a proven track record, expertise in your industry, or one who will customize their programs to fit your needs.
Additionally, rushing this process can lead to one or many of the reasons why sales training programs fail, resulting in low ROI, wasted time and resources, and training that won't stick with your team years down the road.
Don't worry, XINNIX®, The Academy of Excellence, is here to help you avoid these 12 common reasons for sales training failure and find the right program that will develop your salespeople into high-performing leaders on your team.
Reason #1: A Lack of Leadership Support
For any sales training to work, management and leadership must buy into the program. Without a top-level commitment, the rest of the organization won't commit either. The ideal version you envision for your company starts with creating a top-down standard. In this case, it's buying into the training program you've brought into your organization. Without this clear establishment of values, there is a high risk of company culture and vision erosion.
Organizations seek professional training programs to solve issues like loss of revenue, lack of sales motivation and/or degradation of culture. This is a reactive approach rather than a proactive one. Top-performing companies don't wait for an issue to arise; they take action in advance to prevent a problem from occurring in the first place.
Successful companies can be proactive by supplying their sales team with continuous learning. Continuous learning gives teams opportunities to grow and become overachievers. When they take time to learn new skills and techniques, they expect their managers and leaders to also invest time into improvement. This provides teams with a feeling of cohesiveness and structure.
A common scenario is that a sales team will undergo a training program, but the leaders and managers don't. They may check in on what's happening but never fully commit to the program. Because of this disconnect between leadership and sales teams, there will be conflict over the best techniques to use for customers rather than a mutual agreement. This creates an uncomfortable and unproductive process when working with clients or prospects. The sales manager will tell the salesperson not to worry about the "new" stuff they learned during training and to use their old techniques instead.
REMEMBER: Sales training programs succeed when leadership and management continuously support them.
The most effective sales training programs are those that leadership and management will buy into, support and reinforce with their teams.
It will be easier to pass the program down throughout the organization if leadership and management go through the training first.
Have someone from the leadership team welcome the sales teams and the training organization before training begins to ensure everyone on the team knows how important their success is to the company.
Clear your calendar and make it a point to go through every step of the training with the members of your team so they can see you are all in this together.
It will be easier to pass the program down throughout the organization if leadership and management go through the training first.
Reason #2: The Wrong Person Is in Charge of Training
After an organization has decided to move forward with a sales training program that fits its budget, the executive team must pick the right person to manage the training. This is easier said than done.
A few mistakes organizations make when selecting the right training manager are:
Choosing an underqualified employee from within the organization.
Picking someone with little to no sales experience.
Choosing a sales team leader who's already overworked with other tasks.
Most companies can't afford to allocate more resources and time toward an in-house salesperson who's overworked or underqualified to lead a training program. Most of those employees have revenue targets and other projects that require their attention. It's simply an inefficient and expensive process for many companies.
Worse yet is when enterprises spend those limited resources on a manager who has never spent a day in the life of a salesperson. Someone with limited or no sales knowledge or hands-on experience won't give your company the best results. In fact, it could actually backfire and instill bad habits or ineffective techniques. Once these problems occur, it's difficult to reverse them.
If you're serious about developing your sales team with a training program, it's better to invest in someone who is willing to offer 100% of their commitment toward cultivating and improving the sales team.
This ideal candidate can:
Increase revenue.
Improve margins.
Reduce turnover.
Promote shorter sales cycles.
Expand wallet share.
And much more.
REMEMBER: Sales training is about relevancy. The sales team needs to trust the person and the team who will be responsible for ensuring their training experience and participation will be valuable.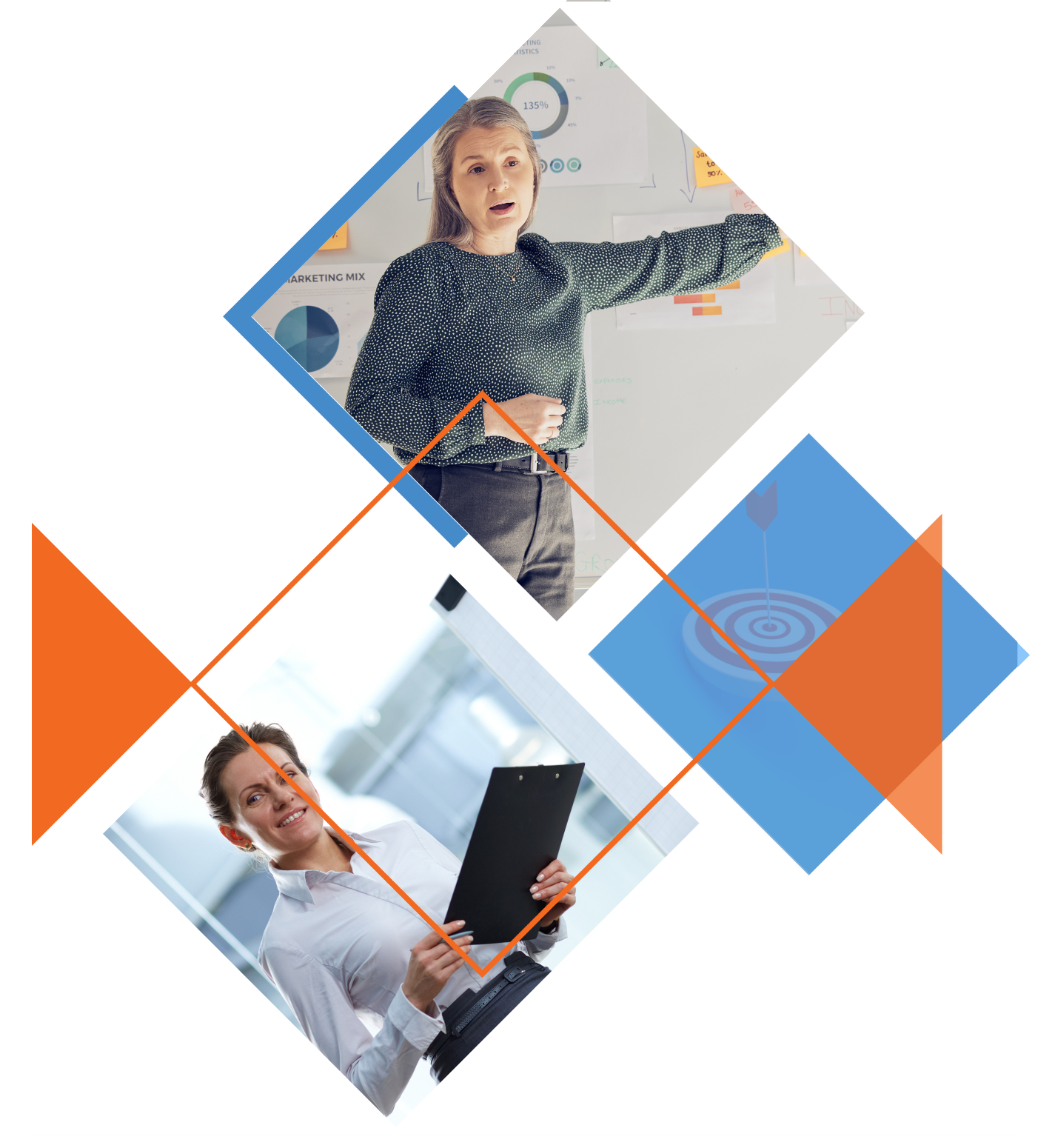 Best Practice #1:
Find someone on your learning and development team who has experience with sales, salespeople and sales processes. If this person doesn't exist on the team, recruit for that person or use an outsourced partner who can fulfill that function. Best Practice #2:
There is so much to be gained by a successful training program, so if a vice president or other sales leader is the best option to manage the program, consider compensating them fairly for it. Best Practice #3:
Don't expect the training company you have selected to partner with to fill this role. If you want to increase the odds of success, have someone in your organization or who is a partner with your best interest in mind manage the training program success.
Reason #3: A Universal "One-Size-Fits-All" Approach Is Adopted
One of the most common reasons sales training programs fail is because they train each team with the same approach and content. Two things happen when we attempt to put high-performing salespeople in a class full of new hires or rookies.
The first is that the top producers feel like it is a waste of time. They are unhappy and unmotivated about attending the training since the content might contain techniques or information they already have.
The second is that underperforming salespeople will be intimidated by the high achievers and hold back on their questions. When teaching sales rookies, the program should include topics such as understanding your market, personal confidence and motivation, pre-call planning and preparation, prospecting, communication skills, negotiation skills, etc. Advanced and high-achieving sales teams are looking for deeper, richer behaviors and skills required to grow beyond where they are today.
Best Practice #1:
Recognize that a universal approach is only optimal if the organization has limited products and services, a smaller team that's at the same point in their professional journey and/or a good culture of sharing best practices. If the company has a sales team made up of many skill levels and tenures — like salespeople who have been through multiple training programs — the "one-size-fits-all" approach may fail.
Best Practice #2:
Don't try to teach advanced techniques to new-to-sales salespeople. Likewise, don't try to train high-performers the basics. New salespeople will be confused, and successful and tenured salespeople will reject this approach.
Best Practice #3:
Focus on the "moveable middle" and work with a training partner who has or who can develop a program based on the various points of skill. By doing this, the content can be modified and adjusted to meet the needs of the high-performing sales teams and the salespeople who are currently underperforming.
REMEMBER: There are good intentions and viability behind a universal approach. However, if organizations truly want to maximize their investment in developing their sales teams, they will have to support their salespeople with flexible and robust content to meet the needs of everyone.
Reason #4: No Consistent or Sustainable Reinforcement
When companies don't establish or follow clear values and treat sales training like a luxury rather than a necessity, even the most robust programs will go to waste.
In the early days of planning to buy, build and implement a sales training solution, organizations use reinforcement of the solution as a "must-have" to ensure:
The training sticks.
The sales teams adopt and use the sales skills and techniques learned during training.
Alignment of company values and vision.
Furthermore, it's best to know that even after the training is done, teams will have access to content, techniques and best practices that can be reinforced. Most of the top training organizations have built some very dynamic and robust tools when it comes to supporting their team even after the initial training has happened.
The available modalities for reinforcement include Virtual Instructor Led Training (VILT), podcasts, online courses, online short-form tips and techniques, coaching and mentoring, conference calls, webinars and future Instructor Led Training (ILT), as well as attendance at local, regional or national seminars. There is available technology and apps that include gamification to help make reinforcement fun and engaging.
There are also ways to build the content and selling system into the company's CRM so that access to the programming is pushed into the salesperson's workflow.
When you use and focus on the reinforcement of sales training tools, you can set the right expectations and create a culture worth overachieving in.
Best Practice #1: Make reinforcements a "must-have" in all training programs. The training must be constantly reinforced if your company wants to optimize your selling process.
Best Practice #2: All levels of leadership need to demonstrate the company's commitment to the program. Consistent success begins when leadership becomes familiar with what is available in the reinforcement tool kit and utilizes it often.
Best Practice #3: Understand which reinforcement tools and technologies will work within your organization. There is no reason to purchase supporting tools, apps, games and coaching hours if these are not practical within the company.
REMEMBER: Reinforcement is a huge part of the decision-making process when choosing which training company to partner with. When companies treat reinforcement as optional rather than mandatory, even the most robust support and tools will go to waste.
Reason #5: Training Isn't Budgeted Properly
You shouldn't ask, "How much does a sales training program cost?"Instead, you should ask, "Is our budget established and updated correctly?" A sales training program often fails because it wasn't properly budgeted for from the beginning.
When considering implementing a sales training program for your organization, some factors need to be explored before establishing a budget.
How many people are you going to put through the training?
How many locations will require the program?
How many people are in each classroom?
Are you looking for just one training session for each person with no reinforcement?
Are you looking for a complete program with follow-up training, coaching and reinforcement?
Are you looking for an online-only solution?
Will customization to your company and industry needs be required?
Sales training is an investment in driving revenue, improving margins, increasing win rates, reducing sales cycle time and much more. It's an investment in cultivating deeper and stronger relationships with clients, resulting in greater retention, more renewals and additional upsell/cross-sell opportunities. Lastly, it helps reduce the turnover within your sales team — which is extremely costly — and develops individuals that can grow into management and leadership roles within the company.
REMEMBER: When considering a training partner or building your own program, cutting the budget might sound like a simple way to save some short-term dollars, but when you invest properly, you can maximize your ROI and transform your organization.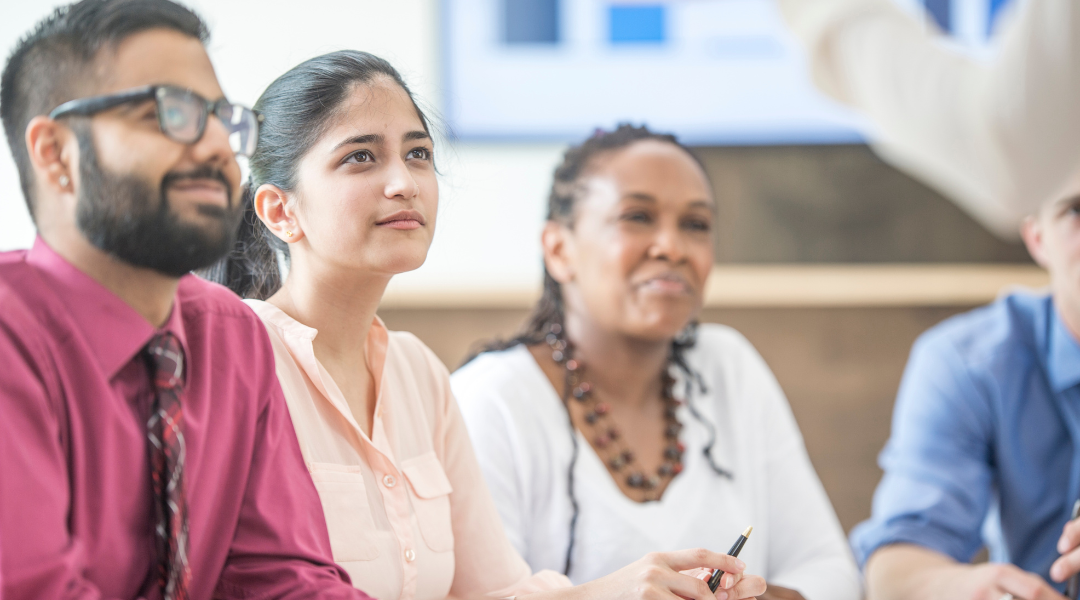 Competition will only get tougher as buyers have access to more information to help identify who they want to partner with. Top-performing companies ensure that their sales teams are always focused on learning as much as possible so they can add greater value to the customer.
When the budget is limited, smart organizations look closely at who they should be training first. Most will focus on the moveable middle. However, when faced with a more urgent need to earn conversions, organizations will identify who has the greatest potential for near-term success and train them first.
You get what you pay for, so make sure you do your due diligence and partner with an organization with a proven track record.
Competition will only get tougher as buyers have access to more information to help identify who they want to partner with. Top-performing companies ensure that their sales teams are always focused on learning as much as possible so they can add greater value to the customer.
Reason #6: Training Program Is Built Beyond the Need of the Team
Tailoring and customizing a sales training program to a company's needs is a reasonable strategy. Teams need relevant and applicable techniques and skills. As mentioned above, a one-dimensional approach won't cut it. Not only will this type of approach fail to give your team the necessary tools to succeed, but it will also be a glaring flaw that shows up in your meetings with clients and prospects.
There is, however, such a problem as over-customizing a training program to the point where expectations just can't be met. This is why it's best to communicate your needs with your trainer or coach and work with them to create a roadmap that will check the boxes that make the most sense to check. Otherwise, you risk inefficiency and low ROI with the training program.
A solid training program and roadmap will allow layering additional content and building upon the initial concepts and processes. It will also give sales managers a path toward coaching and mentoring in small bites rather than tackling it all at once.
Best Practice #1: Keep it simple. The more we try to over-engineer a sales methodology or process, the harder it is to integrate and use in the field.
Best Practice #2: When customizing or personalizing a program, consider bringing the management and leadership teams in first. Get their buy-in and ensure they are comfortable delivering the message when the trainer or the training company is not there.
Best Practice #3: Choose a training program with a proven track record when making your selection. You will be shocked to discover how much of what already exists will work. By using an off-the-shelf program, you'll save money on customization, accelerate the launch of your training program and learn what parts you should consider changing after a few classes.
REMEMBER: If training in the classroom becomes overcomplicated, then your sales team can never take what they've learned to the field to apply it. All the time and money you spent on training will have been wasted. By building a program that is modular by design, you can get the most important elements into the hands of the sales team sooner and start seeing results faster.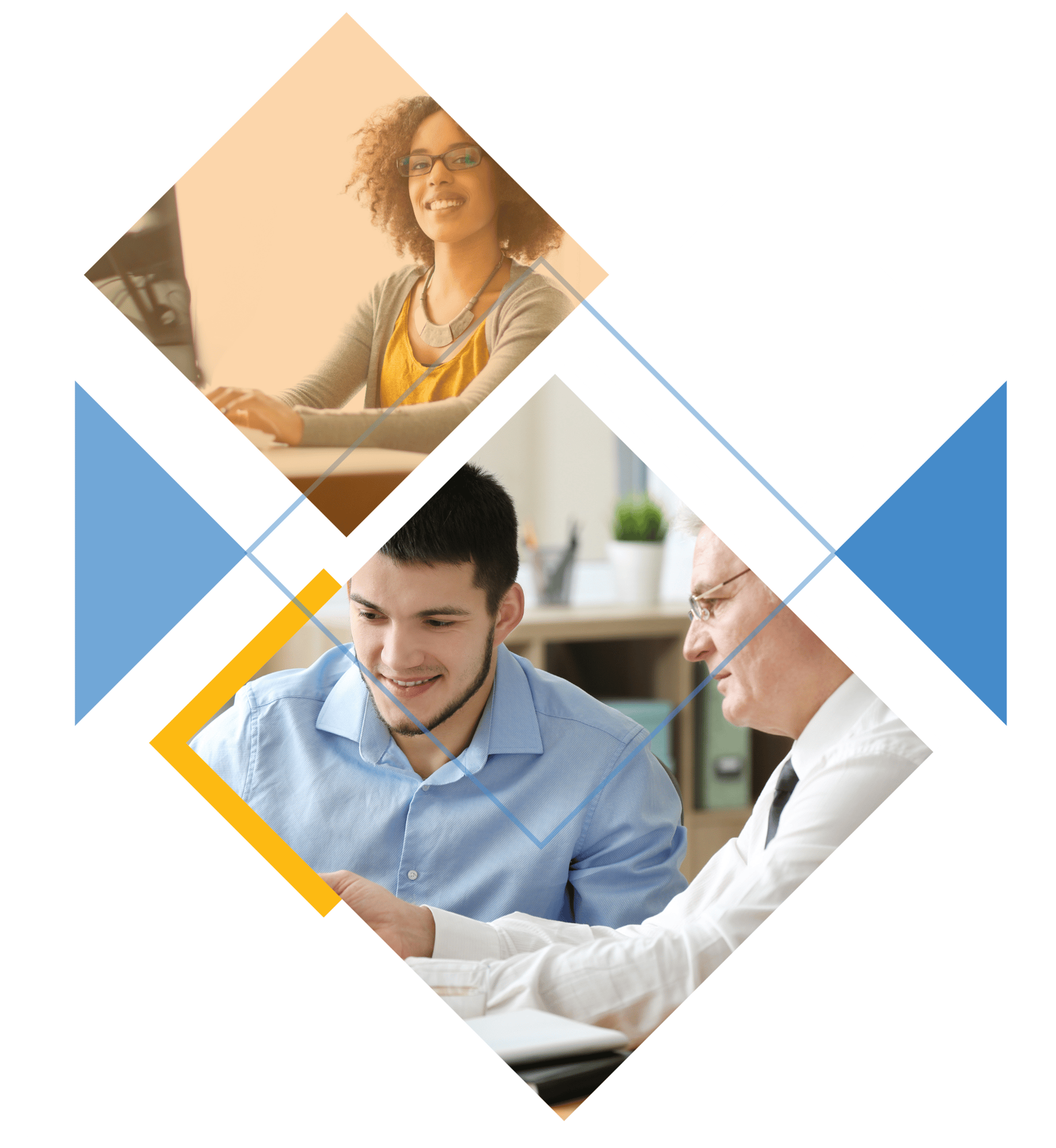 Reason #7: The Needs of the Trainee Are Ignored
Sales training is usually driven by the belief that there's a lack of skill, technique, motivation or alignment of values in specific areas of an organization.
Some companies may see vulnerabilities in their team's front-end abilities, like performing pre-call or account planning, prospecting, etc. Others may notice their team struggles during the middle of the sales process with skills like qualifying, questioning or presenting. In other companies, sales leaders believe their team encounters the most friction at the end of a sales cycle — negotiating, closing and follow-ups.
By focusing on each trainee's needs, you can maximize their potential and optimize their performance. A few ways you can accomplish this is to:
Instill a healthy self-image.
Develop and maintain positive behavior.
Encourage building winning relationships at home and at work.
Set KPIs and achieve goals.
Just imagine how we could accelerate success and reduce turnover if our new or new-to-sales folks achieved greater success earlier in their careers.
REMEMBER: If someone knows where they have a gap in their skill set, they will be more likely to participate in training. When continuous learning is valued by the company, prospective employees will want to come and work with your organization as well.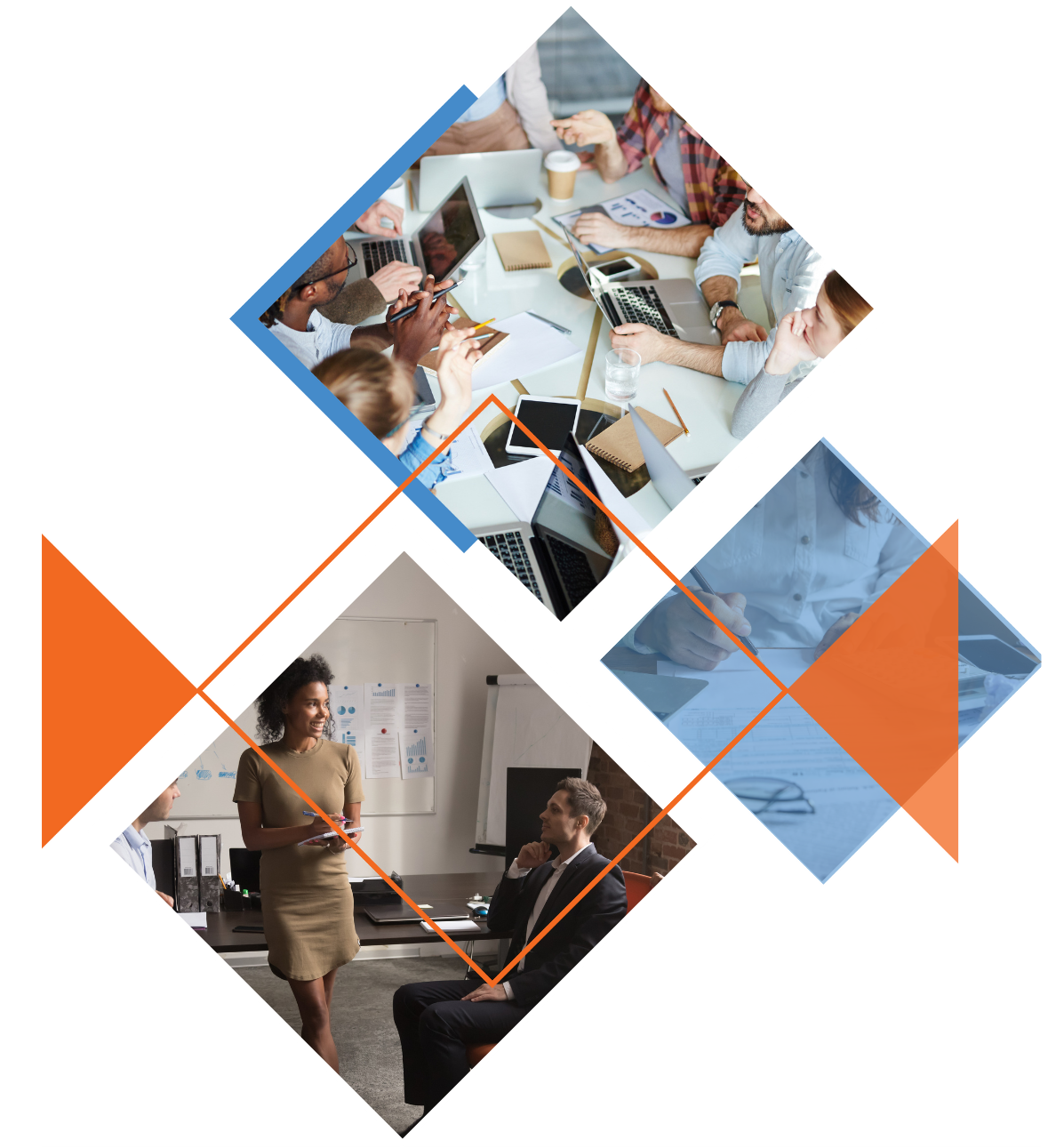 Best Practice #1:
Sales Training is more than skills and techniques. Salespeople are constantly under pressure and can often benefit from personal and behavioral development that they can be lacking rather than focus on a skill or selling technique. Best Practice #2:
High-performing salespeople set goals and have playbooks, so they know what to do in specific situations. Speak with sales teams about goals, not quotas. When someone has a personal goal, they will work harder to achieve it. Best Practice #3:
Some of the top learning and development organizations look at sales training more holistically. They know that giving people the tools, attitudes and behaviors to deal with change, communication, stress and selling will help them professionally and personally. Reason #8: Sales Program Is Attempting To Train the Masses
Here's the deal: Our top performers are doing just fine and there's no need to get in the way of their success. Do they need the latest and greatest tips and techniques? Maybe, but then again, maybe not. They want whatever will give them the best advantage to maintain their position on the leaderboard, increase their income and support their work/life balance.
Our unproven and underperforming salespeople may also suffer from training that isn't relevant to their needs. In fact, one of the biggest mistakes is implementing a sales training program that is too advanced beyond the team or individual's capability in the business. This group needs tools and techniques that will help them achieve success for themselves and the company in the shortest amount of time.
The same rule applies for those that are in the middle: each person is at a different spot in the middle and should be given the content most relevant to them to boost them toward the top. The reality is, all we need to do is help move each person enough to have a massive impact on our business and revenue and continuously provide them with opportunities to do so. Best Practice #1:
There are many levels of success within your organization. Sometimes, we compromise the training when we try to train the masses. First, isolate the biggest gaps from growth opportunities instead of trying to train everyone at the same time. Best Practice #2:
Identify the gaps across the organization based on performance, tenure with the company and how long each salesperson has been in sales. Once this exercise has been completed, look for content and training programs to close these gaps and move the company forward. Best Practice #3:
When companies don't attempt to train the masses, they maintain tighter control of cohorts and invest their budgets in the areas that will yield the greatest results.
REMEMBER: Managing sales teams by identifying their experience and skill set can give us greater visibility into the biggest gaps and challenges within a team. This allows us to determine where we can apply the training to have the biggest impact. If finding or getting a training budget is challenging, clarify who will be trained and why to help it get approved.
Reason #9: Participants Don't Know What's in It for Them
Communication within an organization is crucial when performing business operations. This rule of thumb is the same when implementing a sales training program.
Everyone participating in the training should have small and large "whys" for undergoing the training. Some smaller picture whys are KPIs like:
Increase revenue.
Improve margin.
Grow existing business.
Reduce discounting to get back to selling on value.
The bigger, more focused "why" is the bridge between sales training and the intrinsic motivations of each individual team member. Your team needs to clearly understand how this training will help them, both within their role and personally. If the desired outcome is to meet the KPIs mentioned above, then you should position your messaging to appeal to the "whys" of each individual receiving the training. This will maximize ROI and create cornerstone leaders in your organization for years to come.
Top-performing companies have excellent compensation structures and plans. Still, they also invest in making sure that their sales teams are equipped with the best tools, have access to the most up-to-date data and are constantly working on their skill development, no matter how long they have been in sales. When preparing to roll out a new sales training program or the next level, high-performing organizations identify how the company and each salesperson will benefit.
Ultimately, the sales program must include clear expectations around participation and reinforcement. To avoid failure within the program, it is critical to eliminate the confusion and provide clarity by bringing together an internal committee of key stakeholders from all types of departments, like sales, learning and development, marketing, human resources and sales enablement.
Best Practice #1: Whether an organization has developed a program internally or has chosen to partner with a top training organization, a best practice is to identify what each individual salesperson will gain. If salespeople clearly understand how they can make more money and become more effective, they will participate at a much higher level.
Best Practice #2: Be clear on what the program is and is not. Ensure the participants know what to expect from the pre-work, training and reinforcement. Armed with the knowledge of what the program is, how it will be delivered and how it will benefit them, participation will increase and the learning experience will help deliver ROI for everyone.
Best Practice #3: Build, share and commit to the training roadmap. A clearly defined roadmap combined with an effective communication plan will reduce, and sometimes eliminate, the confusion around any sales or sales management training a company is considering.
REMEMBER: When we know the intended training is designed to deliver an ROI to each team member, we will have a sales team hungry to participate. They will find ways to gain a slight competitive edge to achieve their personal goals and exceed company goals and objectives.
Reason #10: All Training Program Options Are Not Considered
When organizations consider training programs, they sometimes don't consider every option. For example, some companies believe they can use a training organization they've had success with before and expect the same results. Other times, an organization may believe they have the perfect blend of expertise and talent to launch a training program from within their enterprise. This is called the "build vs. buy" dilemma.
Both of these could lead to the desired outcome, but could also cause catastrophic consequences, like zero return on investment.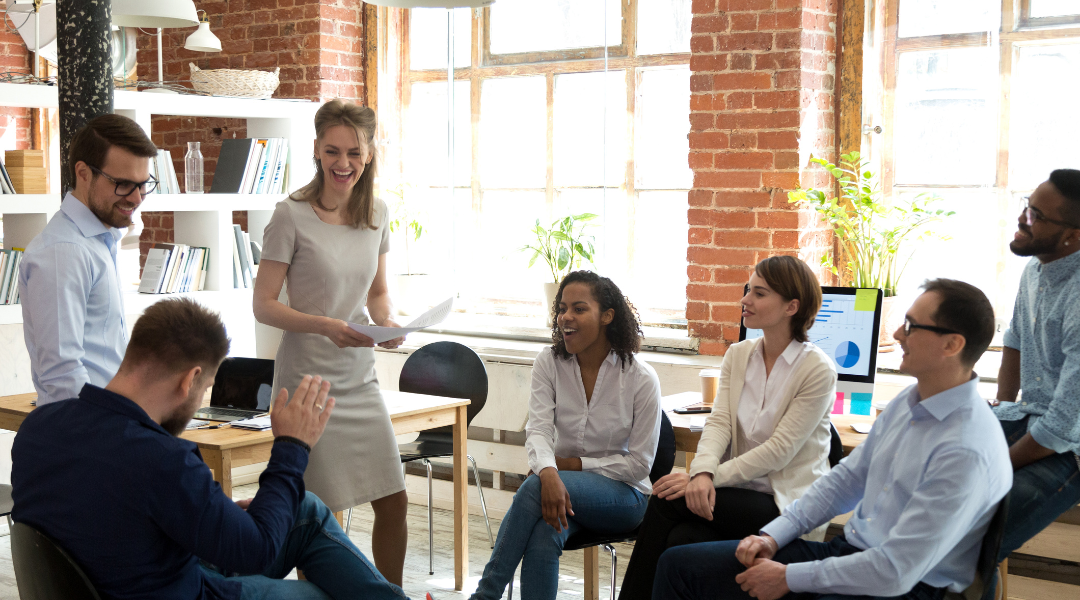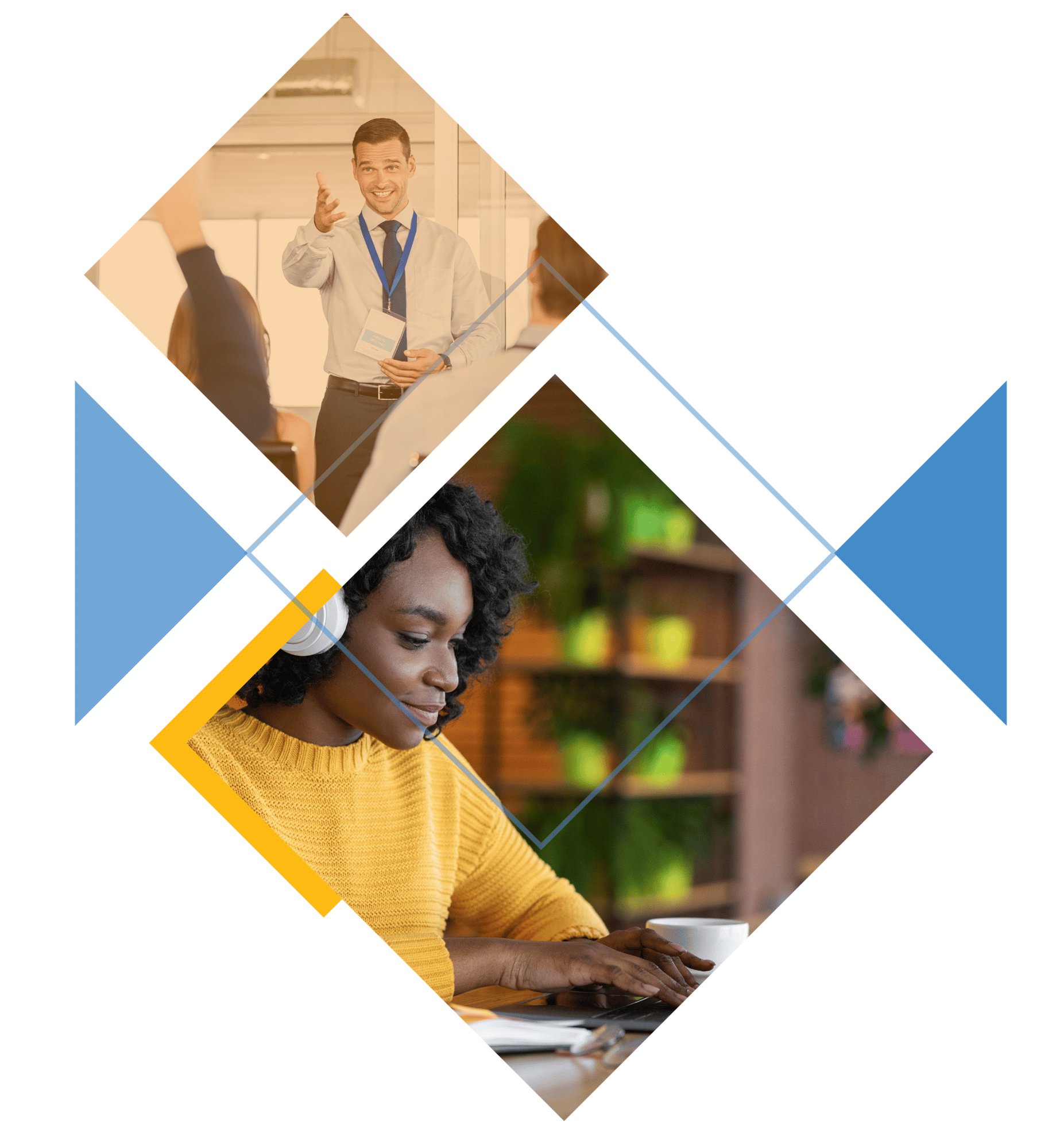 There's nothing wrong with either option, but there are many considerations to think about first. Here are some questions you should ask when considering buying over building:
Why did the company stop working with this specific training partner?
Shouldn't they still be working together at some level if they were delivering the right results?
Has the training program or partner evolved and kept up with the current competitive landscape?
Has the training program or partner implemented modernized technology and tools available to today's sellers?
Are the concepts and teaching methods relevant to modern business and how salespeople learn today?
When building over buying, ask the following questions:
Do the people tasked with the project have time to develop a program from scratch?
Should they be in the field selling instead?
Are we taking learning and development resources away from other important projects?
Will we get buy-in from the sales team and sales management teams?
If they see weaknesses in the program, what's the plan to inspire buy-in?
Budget and integration challenges should also be accounted for when weighing the buy vs. build options. There are consulting organizations, industry experts and data available to help companies explore the best fit for their organization.
Most importantly, instead of going back to a partner you previously worked with or taking the time to build a home-grown solution, you should be willing to make the best decision based on all the personal and professional development options available.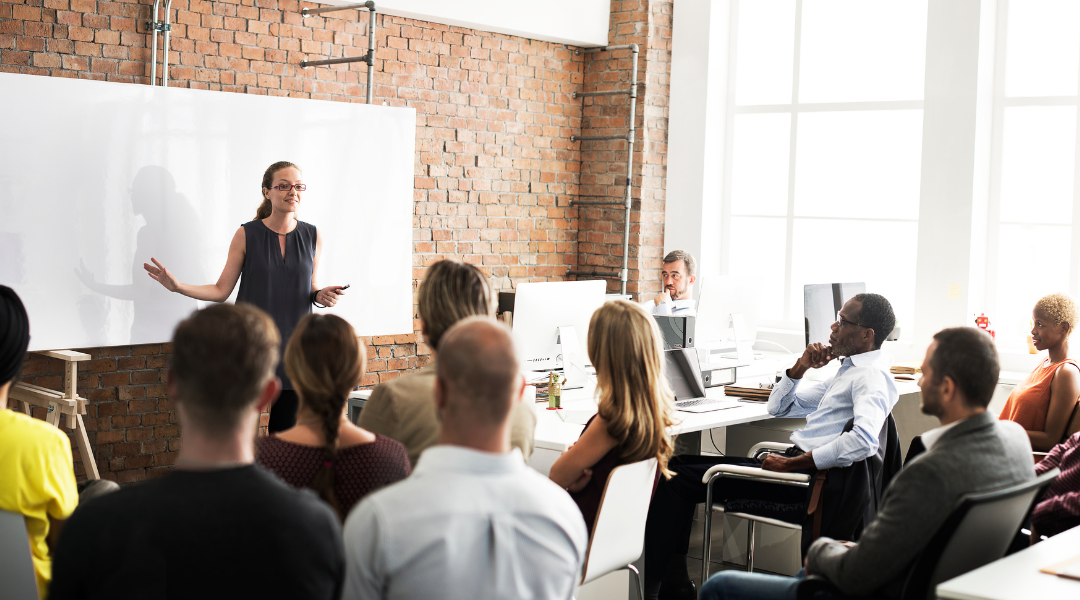 REMEMBER: If a training solution that proved successful in the past is still viable, keep using it. Today's seller is adapting to their environment and learning how to sell by leveraging all of the tools, content and technology available to them. Just be mindful of all the available options.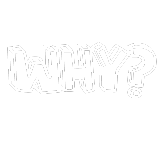 Best Practice #1:
Defining the "why" before exploring the "who" and the "how" is certainly a best practice. Understand the KPIs and results that a training program should deliver. Once the "why" is clearly understood, the "who" and the "how" are much easier to determine. Best Practice #2:
Consider solutions different from anything you have done in the past. Be open to new solutions that are proven successful for today's sellers, even if they differ from past practices. Best Practice #3:
Work with industry consultants and experts who add value to the decision process with the proper training solutions and highlight what you are trying to achieve. Reason #11: Training Lacks Knowledge Capture and Transfer
Programs sometimes fail when an organization and sales trainer skip critical steps when transferring both current and previous training concepts between each other. This leads to misalignment, resulting in teaching unnecessary techniques or skills to those in training.
Occasionally, the organization is not at fault for this miscommunication. Instead, the trainer may fall flat when attempting to transfer the knowledge to their trainees. They may excessively leverage entertainment, jokes, anecdotes or personal stories, resulting in inefficient and ineffective knowledge transfer sessions.
A proper knowledge transfer between an organization and a trainer will allow the trainer to execute their job and deliver the most optimal experience for their team. Discussions, exercises and role-plays should all be built around what's relevant to your team's specific needs.
Consider the following questions when setting the framework for your team's needs.
What challenges do they face?

What opportunities do they have?

How many opportunities are they working where they are in a competitive situation? Who are the competitors?

What are the differentiators?

What is the value?

Why do they win or lose?
When the sales training company is armed with this type of insight into the client's world, the time both companies invested in knowledge capture will pay huge dividends in the classroom through knowledge transfer.
Best Practice #1:
Invest time to ensure your learning and development teams understand the training the sales team is undergoing. As a client, share as much information as possible about previous programs that worked and where some content or techniques are still widely used.
Better Company Retention
Eighty-two percent of organizations fail to select/promote the right leader for their team, according to Gallup.
With better leaders, you can attract, develop, and retain top talent for your organization. You see, turnover is often tied to leadership; employees leave bad leaders. Those who are led by those they admire will often stay, feeling connected to the company.
Best Practice #2:
Make the sales team available to the training partner. Going on sales calls and listening to live or recorded calls are extremely helpful in learning current questioning and qualifying tactics, as well as hearing objections or concerns and how they are currently being handled. Ensure the leaders and sales managers also participate.
High Return on Investment
Let's talk about what CEOs and upper management executives care about: the bottom line. Many are surprised to learn that developing better leaders costs less than turnover rates when considering the accrued cost of institutional knowledge, hiring, onboarding, and more. Data shows that 20% of leaders with some essential leadership traits can be transformed through coaching and accountability into high-performing leaders.
Best Practice #3:
If behavior and competency assessments and surveys have been completed, share these outcomes with the training partner. The data gathered from them and a solid skills gap analysis will help the training partner combine it with the information collected from interviews, field visits and sales calls.
Bigger-Picture Organizational Change
Companies everywhere love to talk about transformational change: it's a loaded buzzword. Organizational change doesn't happen when you invest money in new technology, nor does it happen by restructuring org charts. It's only through supporting the people behind your brand that you can hope to change your organization at large.
Organizations often struggle to see the value in their people and understand the proper path to transformational change, they struggle to run effective leadership development (LD) programs. Part of this is because sometimes organizations only develop their C-suite and senior executives. Other times, the senior or mid-level executives mandate LD training for their employees, but they are not a part of it, which sends a bad message. All too often, the senior executives could use the leadership development the most! If you want to transform your organization, it's best to attack from both fronts by training your leaders to adopt a top-down approach to motivation.
When you take a top-down approach to transformational leadership training, it means that the highest level of leadership in the organization has endorsed the program. Philosophically, the top leaders will walk the walk and talk the talk — and expect employees to do the same.
REMEMBER: Proper knowledge capture and transfer are often missed or performed incorrectly. The program is much more likely to succeed when the client and the training partner understand the real-world selling environment and build or adapt their content to create a better learning experience.
Reason #12: Training Ignores Best Practices
To maximize the impact of sales training, we must understand the importance of the following:
Leadership buy-in is critical.
The content must be powerful and robust but easily learned and applied in the field, with advanced content being layered over time.
Content must be proven, relevant, customized and personalized where appropriate.
Reinforcement is key to ensuring ROI and driving sales success.
Consistency in delivery is imperative. Ensure each facilitator delivers the key concepts that connect with the participants.
To capture and retain the attention of sales management and salespeople when implementing a sales training system, keep these five ideas in mind as you prepare to purchase, deliver and reinforce your sales training program to help drive and maximize success.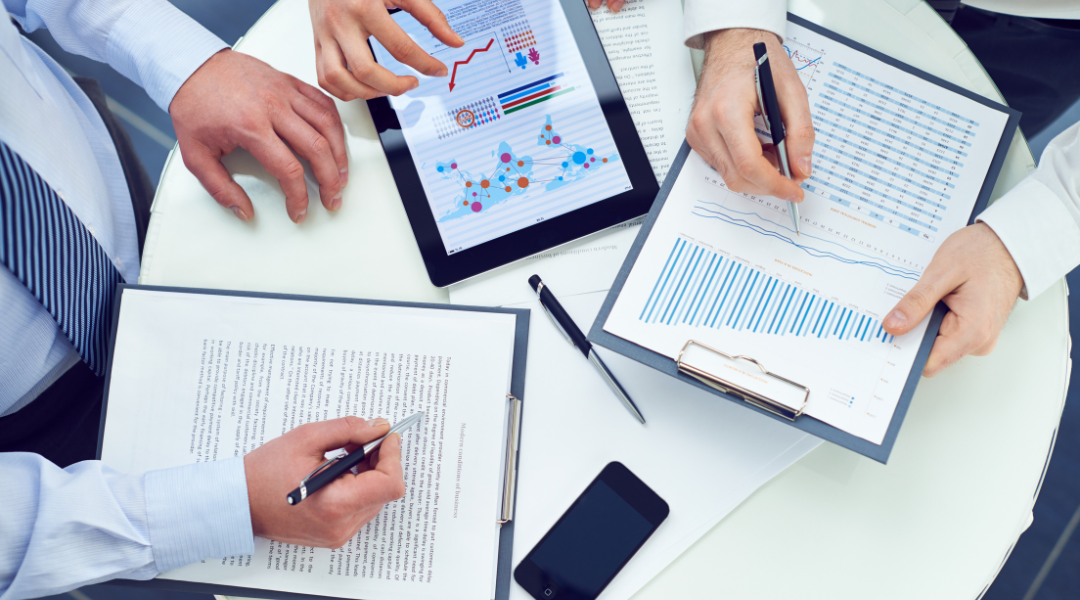 When leadership demonstrates that they are willing to also learn the program, participate in the classroom and reinforce new concepts learned in the classroom, their salespeople will know that they are expected to do the same.
Keep it simple. One of the biggest mistakes an organization can make is trying to over-engineer a sales training program. A "less-is-more" approach is highly recommended. The content needs to be dynamic, robust and powerful enough to drive better sales results, but when it becomes over-complicated or too difficult, the sales team will revert to their old way of selling.
Any program that is selected should have the ability to be customized or personalized for the company based on the characteristics that define their real-world selling environment.
When looking for a successful program, look for one with a proven track record of defining which reinforcement options work best and have the greatest likelihood of adoption amongst your sales team. Most best-in-class training partners have a fantastic learning journey or sustainable program available.
When selecting a training partner or building an internal program, the quality and consistency of the training should be a top priority. Wherever the program is being delivered, the concepts, messaging, exercises, role-plays and flow of the program need to be consistent. Your organization's culture should be considered for the differences in specific cities, regions or countries to be aligned with the expectations of the prospects and customers in those areas. Top training organizations will ensure that the team of trainers assigned to your program goes through the rigor of preparation and quality control to ensure a consistent delivery wherever the program is being implemented.
When leadership demonstrates that they are willing to also learn the program, participate in the classroom and reinforce new concepts learned in the classroom, their salespeople will know that they are expected to do the same.
Transform Your Team With the Top Training Program
Finding the right training program that considers and fits your needs can be difficult. At XINNIX, we make the process easy. We communicate and work with you to discover the best possible training program(s) to develop your team's skills and improve performance.
We offer flexible training platforms with proven strategies to help all types of workplaces and individuals. Whether you work remotely, in office or in between, we can match your needs!
Interested in learning more about our world-class sales performance training programs? Request a call with a XINNIX Account Executive today.
Explore Our Sales Performance Training Programs
Learn more about the ultimate sales process from XINNIX by checking out our Sales Performance training programs today.