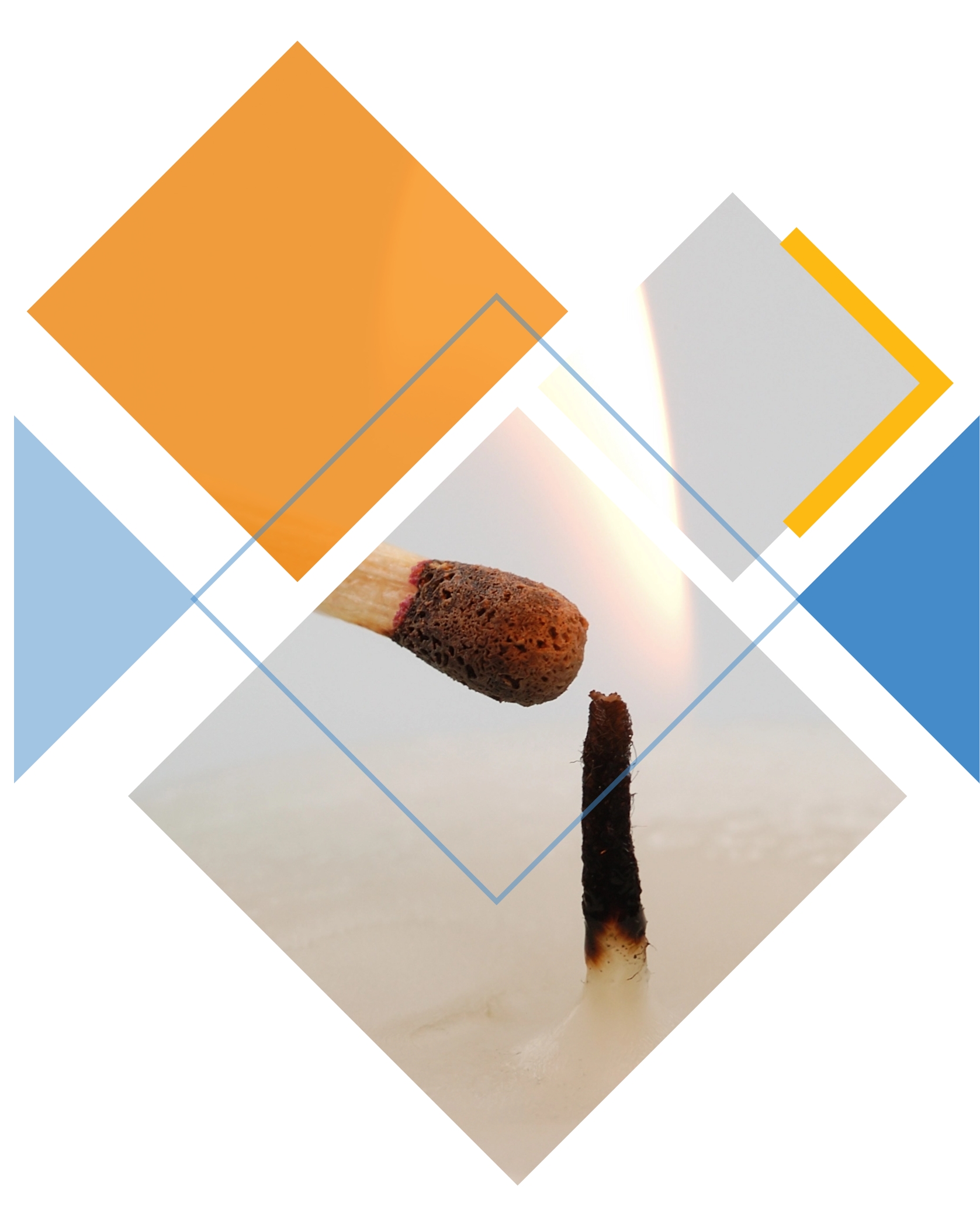 Transformational Leadership: Learn To Inspire and Motivate
The way a candle burns is truly remarkable. Just one matchstick spark and the wick goes aflame, burning for hours or days at the same intensity as its initial ignition.
What's even more remarkable is a wick's ability to share its impact. Hover a second candlestick over the flame and watch it instantly catch, shining as bright and bold as the first. Both candles burn brilliantly — neither depleted from sharing the fire. In fact, they make everything around them twice as bright, with no energy lost.
This is the perfect example of transformational leadership at work.
Let's take a look at what constitutes a transformational leadership style by answering these questions:
What is transformational leadership?
What does transformational leadership look like?
How will your business benefit from this leadership style?
What should be included in a transformational leadership development program?
What is an ideal leadership development training program?
A leader who can inspire and transform those around them, helping them to shine powerfully — together.
What is Transformational Leadership?
What Does Transformational Leadership Look Like?
A transformational leader inspires, motivates and transforms those around them, and together they shine even more powerfully and, ultimately, perform with excellence.
Transformational Leadership Characteristics
Transformational leaders tend to be highly competent in self-awareness, self-management, social awareness and relationship management. Those competencies, used to describe emotional intelligence, are key to the four major components of transformational leadership described in the 1980s as part of the Bass Transformational Leadership Theory.
A balanced combination of these principles helps to develop inspired leaders. These principles all start with the letter "i," making them easy to remember!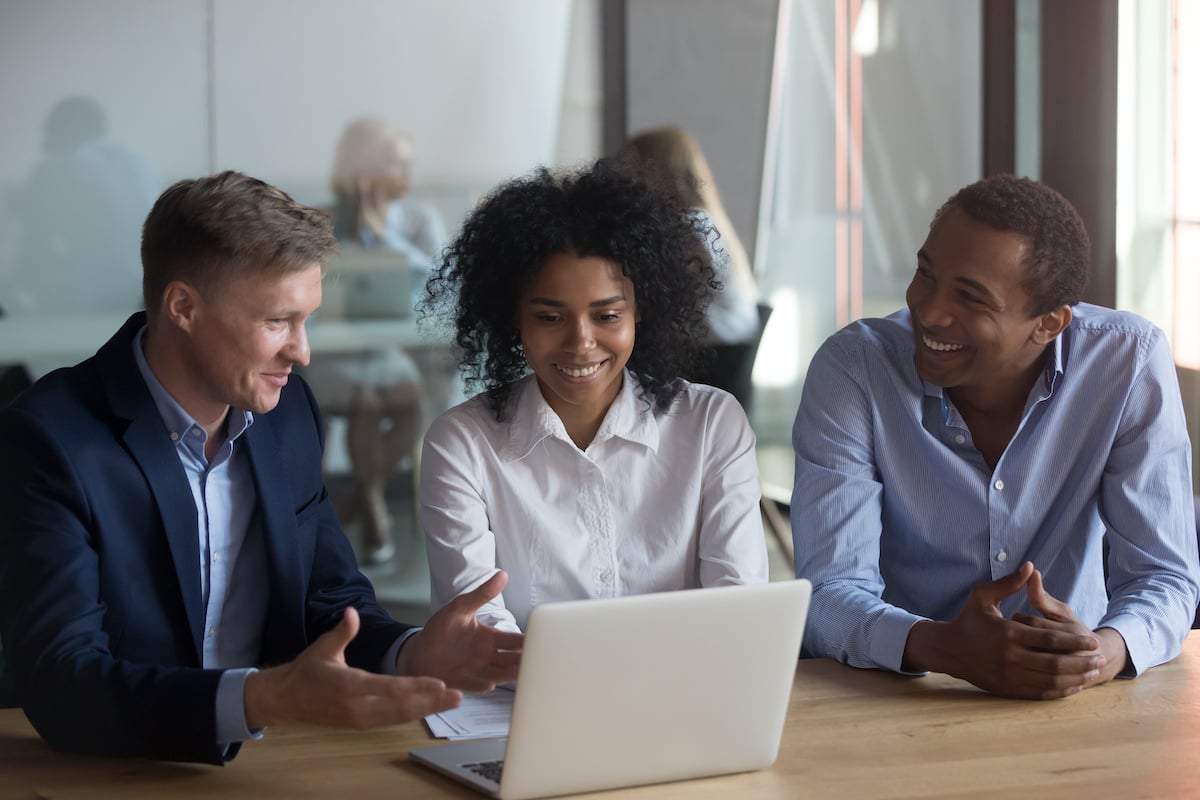 The 4 "i's" of Transformational Leadership
Transformational leaders feel inspired by intellect and pass on this love for thinking to their students. Great leaders can think outside of the box, challenging the status quo to come up with creative ideas and solutions. They teach others to be intelligently stimulated — to expand their knowledge and learn, and to think more critically or deeply to improve operations and organizations.
Transformational leaders are far from self-driven; they consider themselves an instrument for changing the many. These leaders mentor their employees, helping them to develop and improve, as well as consider helping their fellow employees to do the same. Relationship building and teamwork are integral to this leadership style. It's a "we're all in this together" mentality, all the way.
Transformational leaders are attracted to organizations with a clear, fulfilling mission and vision. It inspires them, and they do their best to show those they manage the same magic they see. These leaders can communicate their vision for someone else's future so potently that the student feels driven to achieve it. Rather than only offering a transactional reward, transformational leaders ignite passion and purpose in their teammates, motivating them to strive towards shared and individual goals.
Transformational leaders are the epitome of the word "role model." Because they display such inspiring, passionate behavior, these leaders are not only trusted by employees but also incredibly respected and' daresay, revered. Transformational leaders are wonderful ethical and psychological models, and employees want to emulate their same value-based characteristics in the workplace and beyond.
Examples of Transformational Leadership
Transformational leadership isn't a popularity contest. It is about changing mindsets and creating long-lasting change.
In fact, organizations that intentionally develop transformational leaders can overcome workplace challenges. Here are just a few well-known examples of transformational leadership:
Jeff Bezos, Amazon.
Reed Hastings, Netflix.
Steve Jobs and Tim Cook, Apple.
Transactional vs. Transformational Leadership: The Big Differences
How does inspiring meaningful change compare to more traditional leadership styles? Well, they differ pretty substantially.
What is Transactional Leadership?
In a more transactional leadership style, the leader focuses on an extrinsic approach. Transactional leadership follows a philosophy of establishing specific goals and managing employees by rewarding success and correcting failure with penalties.
A transactional leadership style follows a philosophy of establishing specific goals and managing employees by rewarding success and correcting failure with penalties.
How is it Different From Transformational Leadership?
Unlike transactional leadership, transformational leaders rely on intrinsic motivation to get employees to act.
Transformational leaders encourage their followers to grow — both personally and professionally — and make long-term changes that genuinely transform their motivation process.
These changes are not about achieving a performance metric. They are not solely task-completion-oriented. They are about impactful, values-based change that leaves the follower inspired and self-driven.
Transformational leaders emphasize a team culture of personal and professional growth.They encourage all employees to think independently and with a spirit of entrepreneurship in developing elegant solutions to business challenges. As stated in the Harvard Business Review, transformational leaders "make empowerment live up to its promise."
The Benefits of Transformational Leadership
There are immeasurable benefits to adopting a transformational leadership approach in your employee engagement training as opposed to transactional tactics alone. We say immeasurable, because how can you quantify the way inspiration makes someone feel? It's nearly impossible, yet, you can measure the product of their inspiration: their improved performance and accomplishments — both professionally and even personally.
Transformational leaders help to enhance motivation, morale, and performance. In addition to those three important results, here are a few big reasons why the transformational model is often the more beneficial approach to leadership:
Better Company Retention
Eighty-two percent of organizations fail to select or promote the right leader for their team, according to Gallup.

With better leaders, you can attract, develop, and retain top talent for your organization. You see, turnover is often tied to leadership; employees leave bad leaders. Those who are led by those they admire will often stay, feeling connected to the company.
High Return on Investment
Let's talk about what CEOs and upper management executives care about — the bottom line. Many are surprised to learn that developing better leaders costs less than turnover rates when considering the accrued cost of institutional knowledge, hiring, onboarding, and more. Data shows that 20% of leaders with some essential leadership traits can be transformed through coaching and accountability into high-performing leaders.
Bigger-Picture Organizational Change
Companies everywhere love to talk about transformational change; it's a loaded buzzword. Organizational change doesn't happen when you invest money in new technology, nor does it happen by restructuring org charts. It's only through supporting the people behind your brand that you can hope to change your organization at large.
Organizations often struggle to see the value in their people and understand the proper path to transformational change, they struggle to run effective leadership development (LD) programs. Part of this is because sometimes organizations only develop their C-suite and senior executives. Other times, the senior or mid-level executives mandate LD training for their employees, but they are not a part of it, which sends a bad message. Often, the senior executives could use leadership development the most! If you want to transform your organization, it's best to attack from both fronts by training your leaders to adopt a top-down approach to motivation.
When you take a top-down approach to transformational leadership training, it means that the highest level of leadership in the organization has endorsed the program. Philosophically, the top leaders will walk the walk and talk the talk — and expect employees to do the same.
Components of an Effective Transformational Leadership Development Program
There are many transactional leadership training programs out there that offer skills-based training. For example, they may teach participants to track employees' missteps to acquire metrics to share in quarterly reviews for areas the employee could improve, with tracking being a taught skill. In these skills-based training programs, participants are taught a specific set of skills to perform a task — and retain that new skill set for future work.
While teaching employees new skills can certainly be valuable in leadership training programs, transformational leadership workshops — like those offered by our team at XINNIX®, The Academy of Excellence — focus on both skills-based training and values-based training. Transformational leadership programs do teach skills to help the leaders perform their functions; however, they also teach participants leadership values.
For example, we teach our students values like character and trust. In our transformational leadership workshops, we encourage students to use empathy and compassion when managing people, teaching them how to use authenticity and vulnerability to create, build and maintain trust with their team to generate followers.
Focusing on core leadership values is essential for bridging the gap between being a transactional leader and a transformational leader.
Develop Transformational Leadership With XINNIX
At XINNIX, our transformational leadership training focuses heavily on teaching leaders how to leverage their existing skills, personal values and strengths to inspire company-wide change. We know that people learn best by doing, and that's why we take an experiential approach to learning.
Each leadership training session encourages participants to work through a focused topic, drawing on past experiences and expanding on or learning new concepts to transform their leadership values.
Our transformational leadership training program focus on four objectives:
Increase
Team Engagement
Influence
Attraction
Retention
Progression Improve
Alignment of Mission, Vision, and Values
Cultural Alignment
Decision Making
Change Readiness and Change Management
Communication and Engagement
Expand
Values-Based Leadership Skills
Thought Leadership Across the Organization
Reduce
Blind Spots
Conflict
Friction
Unhealthy Disruption
Explore Our Leadership Training Services
Does our approach to transformational leadership sound like the type of leadership training your organization needs? Explore our leadership training program and discover the XINNIX difference.