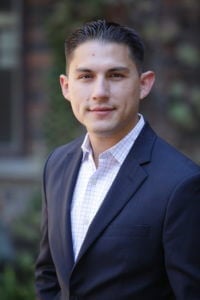 Inside the Mind of a Top Producer with Daniel Arias
In this Top Producer interview, Casey Cunningham, CEO and Founder of XINNIX, interviews Daniel Arias with Skyline Home Loans. Daniel has a track record of 10 years as a Loan Officer and already has the reputation of one of the most reliable Loan Officers out there. Here are some of Daniel Arias's stats: 10 years as a loan officer $47,975,826 in annual production year-to-date with 106 units $26,593,897 in annual production in 2014 with 64 units 90% purchase business Enter your information to listen to this in-depth interview and learn best practices for your business!
Let's Connect!
With a focus on experiential learning, The XINNIX System™ equips your sales, leadership and operations teams with the modern performance skills they need to transform their lives — and the trajectory of your business success. Our unique methodology has a 20-year proven track record of success.
Discover the XINNIX Difference and reach out to chat with a National Sales Executive today.
Ready to Learn More?
Let us know how to reach you and our experts will be in touch.