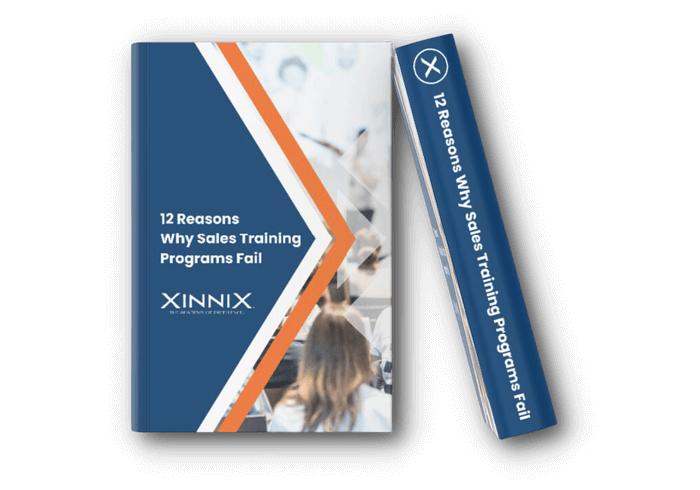 The 12 Reasons Why Sales Training Programs Fail
During XINNIX discoveries with our clients, we see repeated gaps in their sales training that prevent otherwise great companies from achieving the heights they desire. Discover the 12 roadblocks that stop sales training from being effective — and start radically improving your sales team's performance today.
Let's Connect!
With a focus on experiential learning, The XINNIX System™ equips your sales, leadership and operations teams with the modern performance skills they need to transform their lives — and the trajectory of your business success. Our unique methodology has a 20-year proven track record of success.
Discover the XINNIX Difference and reach out to chat with a National Sales Executive today.
Ready to Learn More?
Let us know how to reach you and our experts will be in touch.