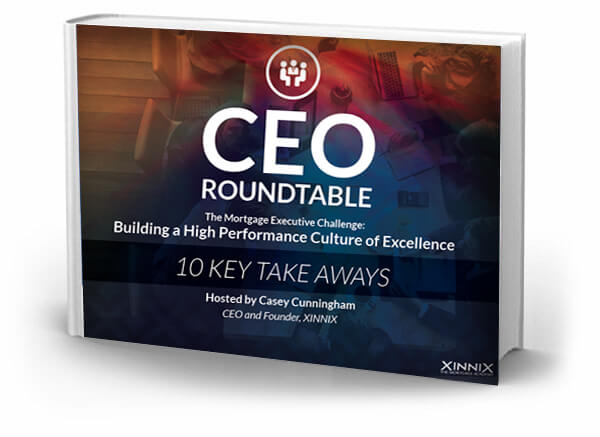 10 Key Takeaways for Building a High Performance Culture of Excellence
Most organizations, regardless of industry, believe that culture is the key factor of excellence. Yet few organizations are intentional in making it happen. In XINNIX's quest to truly change the future of the mortgage industry, we are helping leaders consider the possibilities for their own organizations by bringing together some of the mortgage industry's very best executive leaders who are willing to share how they lead and what building a high performance culture of excellence means to them and their companies. For your benefit, we've summarized 10 Key Takeaways from the 2018 CEO Roundtable. We know you will find value in the philosophies shared by our mortgage leaders. Enter your information to get the eBook today!
Let's Connect!
With a focus on experiential learning, The XINNIX System™ equips your sales, leadership and operations teams with the modern performance skills they need to transform their lives — and the trajectory of your business success. Our unique methodology has a 20-year proven track record of success.
Discover the XINNIX Difference and reach out to chat with a National Sales Executive today.
Ready to Learn More?
Let us know how to reach you and our experts will be in touch.