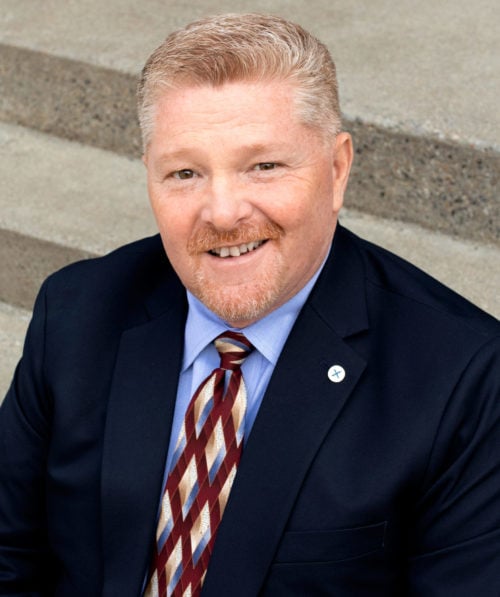 ATLANTA, GA – (February 2, 2022) – XINNIX, Inc., the premier provider of sales, operations and leadership performance programs has made a significant executive hire as XINNIX enters the next era.
Tony "Tiger" Gostomski has joined XINNIX as Chief Financial Officer to manage XINNIX's current and future financial goals and organizational growth.
Gostomski's career spans over 30 years across finance and accounting, training and mortgage and financial services, making him the perfect fit to serve as XINNIX's Chief Financial Officer. Prior to joining XINNIX, Tony spent 20 years working for Sandler Training as their Chief Financial Officer, and has managed multi-million dollar operations for Coca-Cola Enterprises, ARAMARK, London Fog and Katzenburg Brothers.
Keeping in line with the XINNIX aviation and military theme and a team-centric culture, each of our associates are given a call sign as part of their initiation into the XINNIX family. Gostomski has been dubbed "Tiger" for his get-it-done attitude and his approach of taking time to fully assess a project or process in its current state before striking to improve efficiencies.
"We are so fortunate to have Tony on our executive team," said XINNIX CEO and Founder, Casey Cunningham. "His prior experience and expertise will be invaluable in leading us into the next era of XINNIX."
About XINNIX, Inc.
XINNIX® is the nation's premier sales, operations and leadership performance company with two decades of service to leaders, sales and operations professionals. The XINNIX System™ is a proven methodology of Training, Accountability and Coaching that drives and sustains production results for all levels of professionals. XINNIX transforms companies and changes lives by engaging, equipping and empowering individuals to ascend to new levels of achievement in their profession.
© 2022. XINNIX, Inc. All rights reserved. XINNIX and the XINNIX logo are registered trademarks of XINNIX, Inc. All other brand and product names are trademarks or registered trademarks of their respective holders.