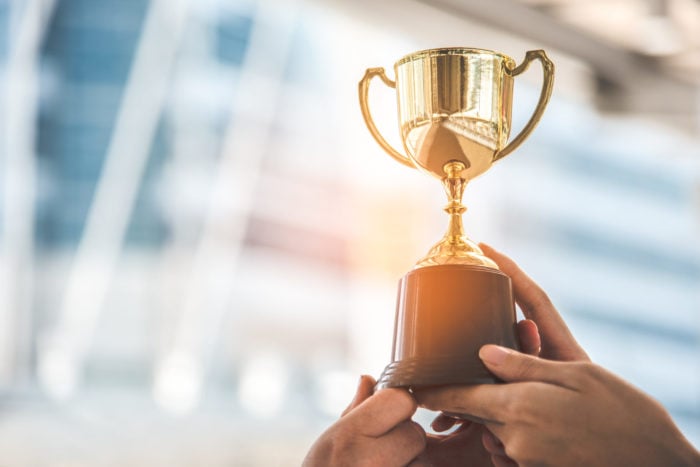 ATLANTA, GA – (Jan. 28, 2022) – XINNIX is pleased to announce the recipients of their 2021 Year-End Awards:
2021 XINNIX Award — Andrea "Skywriter" Back
The XINNIX Award recipient is an individual who has been hand-chosen by XINNIX Founder & CEO, Casey "Blade" Cunningham for outstanding contributions and a demonstration of excellence to the company over the last year.
2021 Eagle Award — Steve "Eagle" Stall
The Eagle Award is presented to an associate upon retirement from XINNIX who has served the company for more than five years helping the company to soar to new heights during their tenure, having impacted the lives of many customers and associates and leaving a legacy of excellence to be carried on by the next generation of XINNIX associates. Stall is the first recipient of this award in the history of XINNIX, which is why the award has been named after and dedicated to his legacy.
2021 Accelerate Award — Kim "Sarge" Harrington
The Accelerate Award is presented to an individual for their role in driving XINNIX into the next level of success.
2021 Impact Award — Paul "Blaze" Waldrop
The Impact Award is presented to an individual for significant contributions that are instrumental in the company achieving its company-wide goals.
2021 Spirit of XINNIX Award — Casey "Comet" Cahill
The Spirit of XINNIX Award is a peer-nominated award presented to an individual who serves abundantly with passion, energizes the workplace and positively impacts the daily lives of everyone.
2021 Rising Star Award — J.A. "Turbine" Dava
The Rising Star is presented to a new associate to the company or an associate in a new role for less than two years who has made significant contributions to reaching the goals of XINNIX.
2021 KC-135 Award— Steve "Eagle" Stall
The KC-135 Award recognizes the relentless pursuit of knowledge for personal and professional development, and is presented to the associate with the most cumulative credit hours in personal and professional development during the year. Stall logged 229 hours of education and development in 2021.
2021 XINNIX Gives Back Award— Kim "Sarge" Harrington
The XINNIX Gives Back Award recognizes the associate who contributed the most volunteer hours to their community during the year. Harrington logged 47 hours of service in 2021.
The award winners were announced at the virtual XINNIX Annual Kick-off Meeting and Awards Celebration on January 20.
About XINNIX, Inc.
XINNIX® is the nation's premier sales, operations and leadership performance company with two decades of service to leaders, sales and operations professionals. The XINNIX System™ is a proven methodology of Training, Accountability and Coaching that drives and sustains production results for all levels of professionals. XINNIX transforms companies and changes lives by engaging, equipping and empowering individuals to ascend to new levels of achievement in their profession.
© 2022. XINNIX, Inc. All rights reserved. XINNIX and the XINNIX logo are registered trademarks of XINNIX, Inc. All other brand and product names are trademarks or registered trademarks of their respective holders.