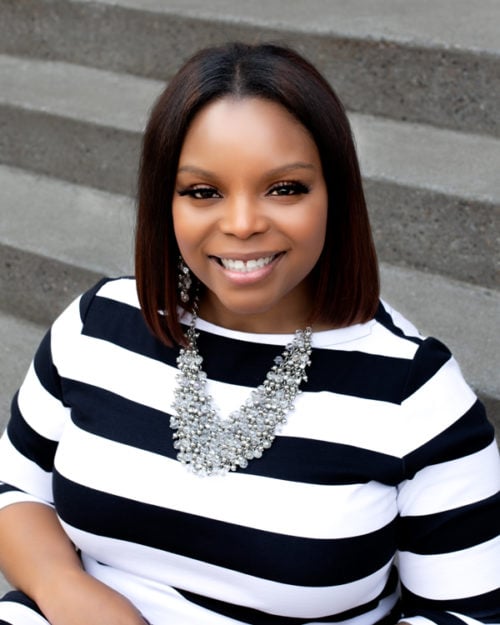 ATLANTA, GA – (March 21, 2022) – XINNIX, Inc., the premier provider of sales, operations and leadership performance programs welcomes a new Sales Coordinator, Eva "Renaissance" Woods to their team.
Woods brings over 9 years of B2B sales administrative support and customer relations experience to the XINNIX team. She is a NYC native who began her career in the wholesale apparel industry on the busy streets of the fashion district. She earned her business administration experience by working in the hospitality industry serving as Sales Administration in one of the world's most renowned luxury kitchen appliance brands, Sub-Zero Group Inc.
Keeping in line with the XINNIX aviation and military theme and a team-centric culture, each associate is given a call sign as part of their initiation into the XINNIX family. A "renaissance man (or woman)" describes someone who is a jack-of-all-trades or a personal with talents and knowledge in many different areas. Woods holds a certification in Project Management, a license is Esthetics, and a Bachelor's degree in Fashion Merchandising which earned her the call sign "Renaissance."
Eva's unique experience and one-of-a-kind skill set as well as her dedication to supporting the XINNIX Special Forces sales team makes her an invaluable asset to the XINNIX team.
About XINNIX, Inc.
XINNIX® is the nation's premier sales, operations and leadership performance company with two decades of service to leaders, sales and operations professionals. The XINNIX System™ is a proven methodology of Training, Accountability and Coaching that drives and sustains production results for all levels of professionals. XINNIX transforms companies and changes lives by engaging, equipping and empowering individuals to ascend to new levels of achievement in their profession.
© 2022. XINNIX, Inc. All rights reserved. XINNIX and the XINNIX logo are registered trademarks of XINNIX, Inc. All other brand and product names are trademarks or registered trademarks of their respective holders.