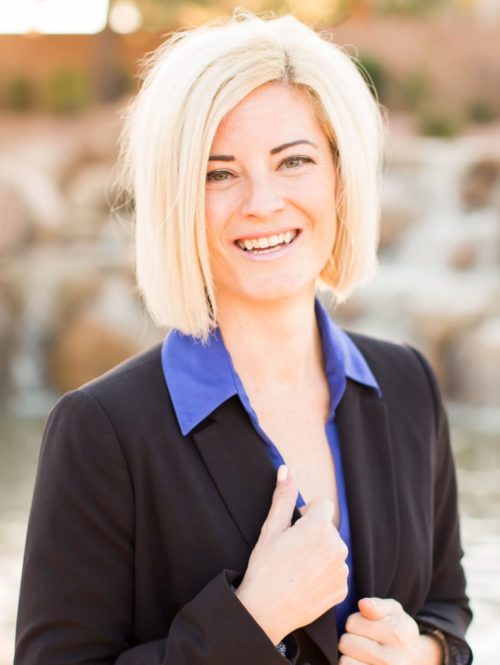 ATLANTA, GA – (February 24, 2022) – XINNIX, Inc., the premier provider of sales, operations and leadership performance programs welcomes a new Performance Specialist, Sarah "Gryphon" Seddon, to their team.
Seddon comes from a multifaceted and diverse background of professional experience. Most recently, she worked for JPMorgan as a Fulfillment Strategist & Performance Consultant where she trained mortgage processing staff and worked with the mortgage executive team on projects designed to improve processes and address business needs.
"My heart is to work with those around me and leverage my strength for their benefit," said Seddon. "I also see things and strategize from different angles to drive bottom line value and find creative solutions even in times of great challenge. I actively look for solutions that might have been overlooked."
Keeping in line with the XINNIX aviation and military theme and a team-centric culture, each associate is given a call sign as part of their initiation into the XINNIX family. Seddon has been dubbed "Gryphon" after the mythical creature that is part lion and part eagle. "Both creatures have very different hunting styles, or ways of getting things done," said Seddon. "Lions strategize and calculate plans of attack within the strength of a community. They exemplify courage and fortitude in times of great challenge. And eagles, unlike most birds that fly away from storms, will actually fly into a storm and use the force of the storm's air currents to rise above it."
Sarah's ability to leverage these two different "hunting styles" to accomplish her own professional goals, the goals of her fellow associates and those of her students makes her an incredible asset to the XINNIX team. "I consider it a real honor to be part of this incredible company," said Seddon. "I am really looking forward to what we will do together."
About XINNIX, Inc.
XINNIX® is the nation's premier sales, operations and leadership performance company with two decades of service to leaders, sales and operations professionals. The XINNIX System™ is a proven methodology of Training, Accountability and Coaching that drives and sustains production results for all levels of professionals. XINNIX transforms companies and changes lives by engaging, equipping and empowering individuals to ascend to new levels of achievement in their profession.
www.XINNIX.com
© 2022. XINNIX, Inc. All rights reserved. XINNIX and the XINNIX logo are registered trademarks of XINNIX, Inc. All other brand and product names are trademarks or registered trademarks of their respective holders.