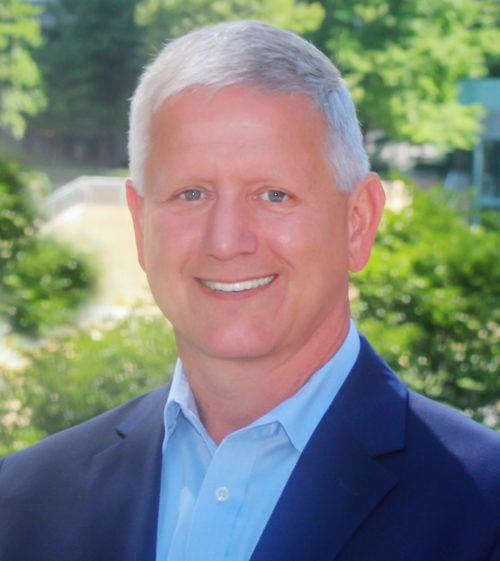 ATLANTA, GA – (Mar. 31, 2022) – XINNIX, Inc., the premier provider of sales, operations and leadership performance programs, announces the promotion of Andy "Crush" Van Wagnen to National Sales Manager of XINNIX.
Andy joined XINNIX in January 2019 as a National Sales Executive serving XINNIX's mortgage clients in the US. He quickly earned the title of "Top Gun" – given to XINNIX's top producing salesperson – a position he held in both 2020 and 2021. In his new role as National Sales Manager, Van Wagnen will lead sales in the mortgage vertical and guide the team of National Sales Executives located throughout the US.
"I am honored to have the opportunity to now lead one of the best and most professional sales teams I have ever had the privilege to be a part of," said Van Wagnen. "I'm looking forward to leveraging my experience being part of this XINNIX sales team for the last three years partnered with my more than 35 years of experience in the mortgage industry to help this already high-performing team reach the next level in achieving even greater results."
Before joining XINNIX, Crush spent nearly 35 years in the mortgage industry, winning numerous sales honors and building a proven track record of exceeding performance and revenue targets. He previously served as the Vice President of National Accounts for Radian and United Guaranty and as a National Account Executive for Partners Credit & Verification Solutions.
"Andy's reputation and consistent performance in the mortgage industry has made him the ideal candidate to lead the XINNIX sales team into the next era," said XINNIX President, Michael "Go-To" Norton. "His knowledge and experience sets him apart as he exemplifies excellence in all that he does for his clients and his teammates."
About XINNIX, Inc.
XINNIX® is the nation's premier sales, operations and leadership performance company with two decades of service to leaders, sales and operations professionals. The XINNIX System™ is a proven methodology of Training, Accountability and Coaching that drives and sustains production results for all levels of professionals. XINNIX transforms companies and changes lives by engaging, equipping and empowering individuals to ascend to new levels of achievement in their profession.
© 2022. XINNIX, Inc. All rights reserved. XINNIX and the XINNIX logo are registered trademarks of XINNIX, Inc. All other brand and product names are trademarks or registered trademarks of their respective holders.