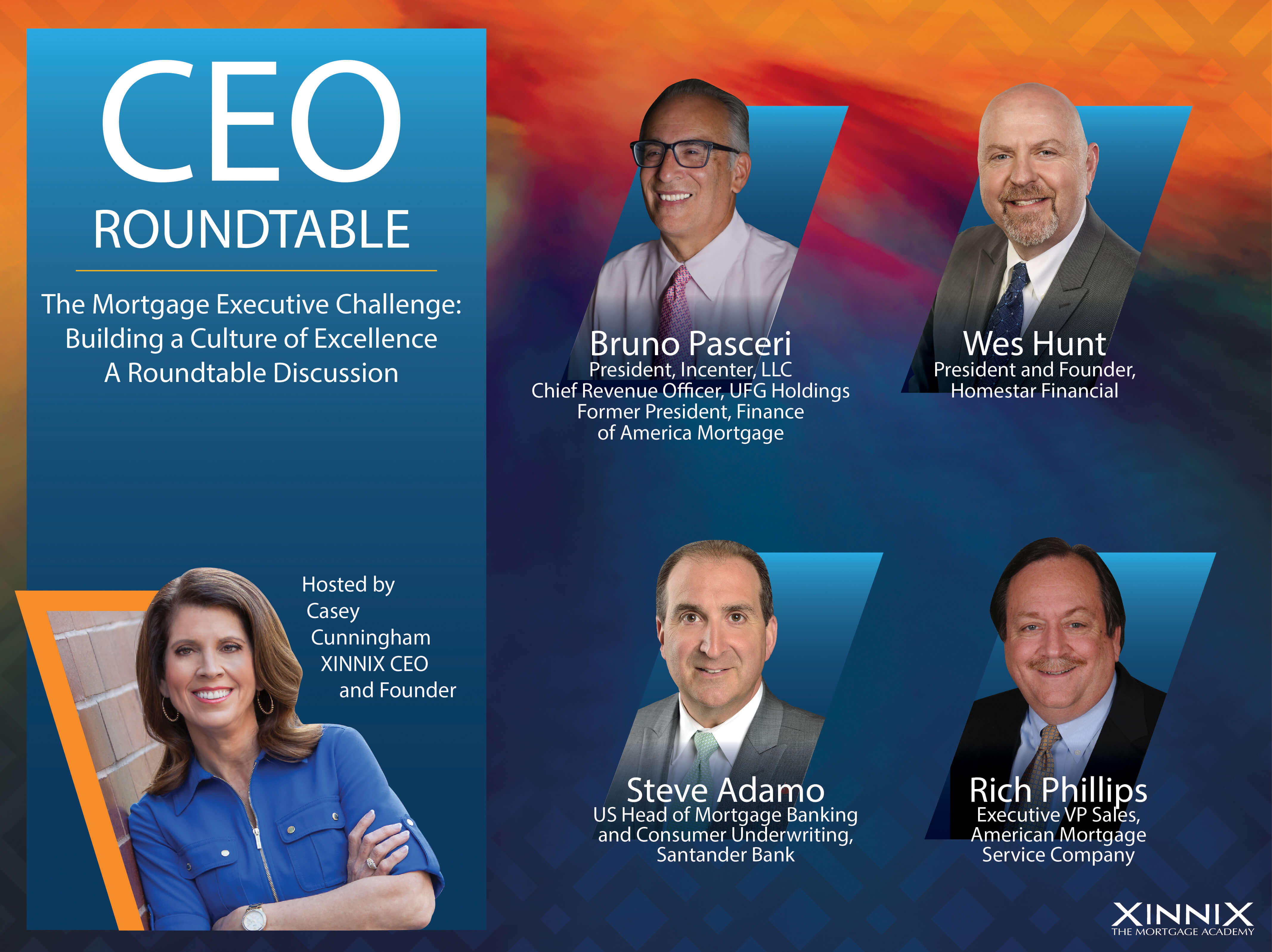 Building a Culture of Excellence with Our CEO Roundtable
Take your seat at this all-star CEO roundtable as we engage in a dynamic peer-to-peer discussion with some of the mortgage industry's best executive leaders. In this very special episode of Inside the Mortgage Mind, XINNIX CEO Casey Cunningham hosts a conversation with Bruno Pasceri, Wes Hunt, Steve Adamo, and Rich Phillips about how they lead and what building a culture of excellence means to them and their companies. Leaders, don't miss out on incredible insight from these industry giants that has the power to transform your organization! Enter your information to listen.
Let's Connect!
With a focus on experiential learning, The XINNIX System™ equips your sales, leadership and operations teams with the modern performance skills they need to transform their lives — and the trajectory of your business success. Our unique methodology has a 20-year proven track record of success.
Discover the XINNIX Difference and reach out to chat with a National Sales Executive today.
Ready to Learn More?
Let us know how to reach you and our experts will be in touch.