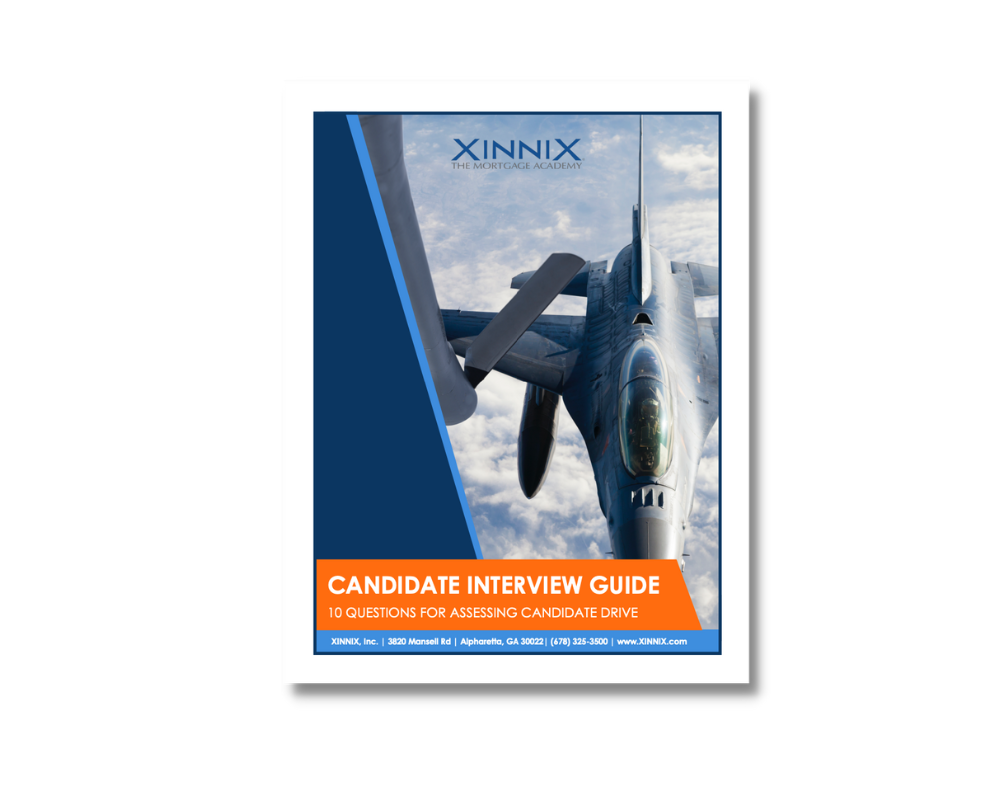 10 Questions for Assessing Candidate Drive
Equip your team with the very best talent with "10 Questions for Assessing Candidate Drive." This complimentary candidate interview guide is designed to help you find the right talent for your new loan officers. This powerful guide will equip you with the best questions to identify top talent for your sales team. Enter your information to receive your free copy today!
Let's Connect!
With a focus on experiential learning, The XINNIX System™ equips your sales, leadership and operations teams with the modern performance skills they need to transform their lives — and the trajectory of your business success. Our unique methodology has a 20-year proven track record of success.
Discover the XINNIX Difference and reach out to chat with a National Sales Executive today.
Ready to Learn More?
Let us know how to reach you and our experts will be in touch.